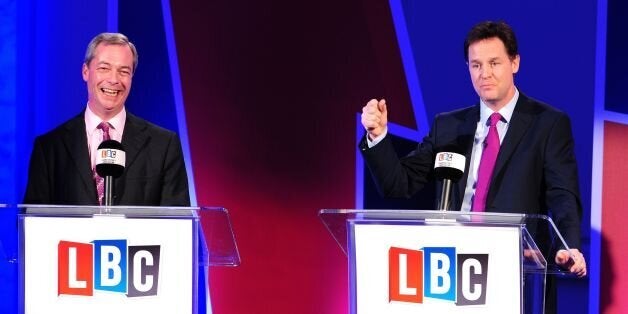 Liberal Democrat members have identified the coalition with the Tories, the decision to break the pledge on tuition fees and Nick Clegg's gamble of holding a TV debate with Nigel Farage as the three key reasons for the party's dismal showing in the recent local and European elections.
In May the Lib Dems lost 310 local councillors and saw its number of MEPs reduced from ten to just one. A review set up to discover what went wrong was set up and it reported back to Clegg last week.
"The road to 2015 will involve tough choices and huge amounts of hard work," the report concludes. "Over the next 9 months the party should ensure that we are producing inspiring and motivating messages for our activists and the electorate, and ensuring that our manifesto is centred on Liberal Democrat policy - not a defence of the status quo."
The report, a summary of which was published online, noted: "We are very good at beating ourselves up as a party."
Party members told the review that their "association with the Tories in coalition has made it more difficult to appeal to former Labour voters who swung behind us in 2010, and to win soft Labour voters over".
Clegg's decision to abandon the Lib Dem pledge not to back a rise in tuition fees was also cited as a reason "why some of our messages failed to gain traction" with voters.
In the run-up to the May European elections, the deputy prime minister took a bold decision to debate Farage head-to-head on Britain's membership of the EU. He had hoped that doing so would enable the party to persuade pro-European voters to back the Lib Dems.
However party activists concluded "placing ourselves as the direct opponents to Ukip made it difficult to present the core Lib Dem message of membership and reform of the EU, and didn't leave enough space to campaign on the strong records of our MEPs".
Lib Dem members also added that "it also meant that the sheer volume given to the opposition to our core position, in the media and elsewhere, made it difficult for us to retain trust in our key messages".
With less than ten months to go until the general election, the Lib Dems are suffering from dire poll ratings. However Clegg hopes he will be able to cling on to a substantial number of MPs and may still hold the balance of power in another hung parliament.
On Monday The Huffington Post reported comments by energy secretary Ed Davey in which he predicted the next election would produce a Lib-Lab coalition.