Personal belongings of one of the British victims of the MH17 Air Malaysia crash have been stolen, his brother-in-law said. Cameron Dalziel, a 43-year-old helicopter rescue pilot who is understood to have been South African but travelling on a British passport, had his cards stolen, Shane Hattingh said.
A spokeswoman for the Foreign Office said they are "working with family members to protect victims from the possibility of financial and identity fraud." Mr Hattingh told the Sun: "We've been told some of his cards were stolen. To do this to the families is so cruel. After all we've been through - to do this to the families is so cruel. It is leaving some struggling for money. This really is the final insult."
Ten of the 298 people killed when the plane was shot down over Ukraine while flying to Kuala Lumpur from Amsterdam on July 17 were British. Alexander Yakovenko, Russia's ambassador to London said yesterday that the Kremlin was not responsible for supplying weapons to separatist rebels accused of bringing down the plane.
He warned that any attempt by the West to impose further sanctions against Russia would be seen in Moscow as evidence of a "cover-up". EU member states have agreed to add 15 individuals and 18 entities to the list of those subject to asset freezes - though their identities are yet to be published.
The black boxes have been analysed by the UK Air Accidents Investigation Branch (AAIB) and by international experts at the AAIB's headquarters at Farnborough in Hampshire, and the Dutch Safety Board said the information obtained will be included in the investigation.
The Dalziel family later issued a statement through the Foreign Office, which said: "We appeal to the media to respect our privacy at this difficult time and to allow us to grieve with our family and friends.
"We would also like to correct media reports concerning the cancellation of Cameron's credit cards and that calls to his mobile phone were answered after the crash. We have had no notification that neither his credit cards nor cell phone have been used. They were cancelled for security reasons only, as you would when any cards or cell phone are lost."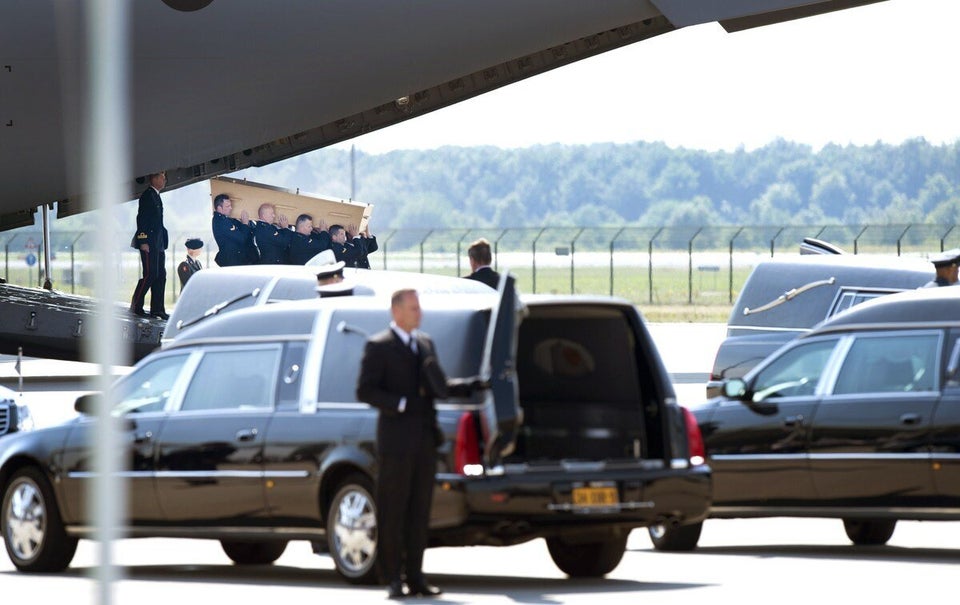 MH17 Malaysia Airline Plane
Popular in the Community