Children under the age of five should be taught to celebrate being gay to combat homophobia, the gay rights group Stonewall has said.
Stonewall's new chief executive Ruth Hunt said she wanted to keep up efforts to tackle homophobic bullying in schools but said "the next step is about going into preschools".
She said she wanted to commission a series of books aimed at children under fives that "celebrates different in all its forms".
"(New education secretary) Nicky Morgan wrote to me this week saying she was very keen to tackle homophobic bullying in schools, and there's a very real commitment to shifting attitudes in schools," she told The Independent.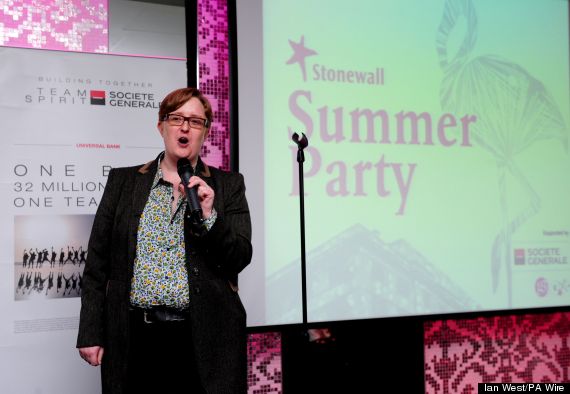 Ruth Hunt said the books for under-fives should 'celebrate difference in all its forms'
"I think the next step is about going into preschools. We need to encourage (children under five) to think about different families. Loads of kids these days have two mums or two dads – or at least gay uncles and aunts."
She added: "I really want to commission – and this is something we've got to talk about as an organisation – a suite of books that celebrates difference in all its forms for under-fives.
"With different families in it but also mixed-race people and sent into every preschool setting. That will take time too. But that is possibly one of the most radical campaigns we could do."
SEE ALSO:
In The Huffington Post UK's profile of the new education secretary, Stonewall said it hoped the emphasis on tackling homophobic bullying in schools would continue to be a priority as it was under Michael Gove, her predecessor.
"The previous secretary of state for education was crystal clear that tackling homophobic bullying in Britain's schools was a priority. We very much hope and expect to see this leadership continue under Nicky Morgan and look forward to working closely with her," Richard Lane, the group's media officer, said.