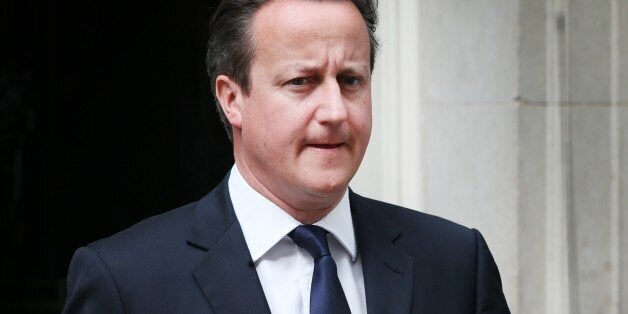 David Cameron has declined to say whether he believes Israel's actions in Gaza are "criminal" but said the United Nations had been right to condemn an its attack on a school, as a tentative ceasefire takes effect.
The prime minister was criticised by Ed Miliband over the weekend for failing to take a tough enough line with Tel Aviv over the crisis. The Labour leader said the UK needed to send a clear message that the military operation was "wrong and unacceptable". Downing Street accusing Miliband of attempting to use the bloody conflict to "play politics".
Nick Clegg has also been far more critical of Israel than Cameron. The Lib Dem leader has accused Israel of pursuing a "deliberately disproportionate form of collective punishment" in Gaza.
Speaking on BBC Breakfast earlier today, Cameron said UN Secretary- General Ban Ki-moon had been right to condemn an Israeli strike near a UN-run school in Gaza as "a moral outrage and a criminal act".
But he stopped short of using the same language himself, insisting: "I think the UN is right to speak out in the way that it has, because international law is very clear that there must not be the targeting of civilians or the targeting of schools if that is what has happened. The UN as the international body is right to speak out in the way it has."
Pressed on whether he regarded the attack as a "criminal act", Cameron replied: "The UN has spoken very clearly and I think they are right to speak very clearly.
"I'm not an international lawyer, so that's up to international lawyers. But international law is very, very clear that the use of force always has to be proportionate and civilians should not be targeted."
Cameron said the Government had been "very clear that there needs to be an immediate comprehensive humanitarian ceasefire, that we want this conflict to stop".
"We obviously do think it is appalling the loss of life that there has been," he said. "From the start, though, we have also made the point that if the Hamas rocket attacks on Israel stop then that would be probably the fastest way to stop this conflict."
French foreign minister Laurent Fabius said today that Israel's right to defend itself "does not justify the killing of children and the slaughter of civilians".
On Sunday the US State Department also issued a statement condemning Israel's "disgraceful" shelling of a United Nations school sheltering civilians in Gaza, saying that the United States is "appalled" by the attack which left 10 people dead.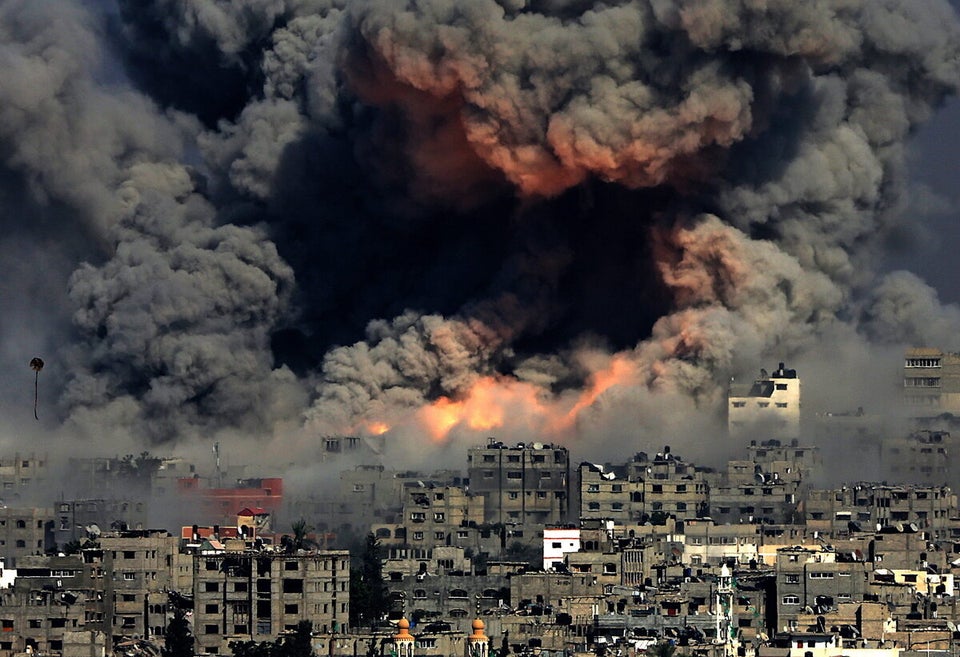 A ceasefire intended to open a "humanitarian window" in Gaza began at 7am UK time, although the Israeli military has said it will not apply to areas where troops are still operating and where they would respond to any attacks.
The ground element of the four-week operation to tackle heavy rocket fire and tunnel incursions from Gaza is believed to be scaling down, although air strikes have been continuing. An estimated 1,800 Palestinians - a third of them said to be civilians - and more than 60 Israelis have died.
Ten people were killed in the latest incident at a UN school in the southern Gaza town of Rafah, which had been converted into a shelter. The Red Crescent charity said the attack happened while people were queuing to get food from aid workers.
Miliband suggested that Cameron was out of step with public feeling in Britain, arguing: "The government needs to send a much clearer message to Israel that its actions in Gaza are unacceptable and unjustifiable.
"What I want to hear from David Cameron is that he believes that Israel's actions in Gaza are wrong and unjustified, and we haven't heard that from him. I think that's what the British public are thinking as they are seeing these tragic events unfolding on our television screens."
But Downing Street has insisted: "The prime minister has been clear that both sides in the Gaza conflict need to observe a ceasefire. We are shocked that Ed Miliband would seek to misrepresent that position and play politics with such a serious issue."