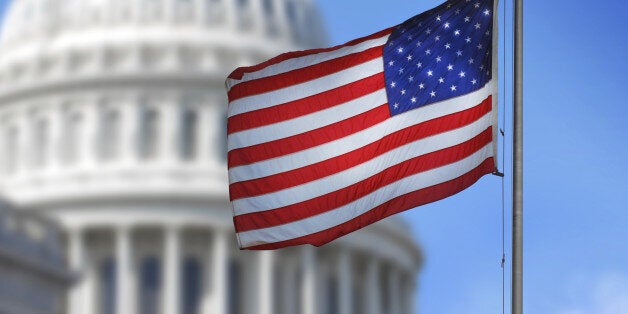 Republican and Democratic members of the United States Congress have joined forces to encourage Scotland not to vote for independence on September 18.
A motion tabled in the House of Representatives, signed by 27 congressmen and women, expresses support for "a united, secure, and prosperous United Kingdom".
House resolution 713 speaks about the "special relationship" between the UK and US and references Winston Churchill as evidence of the "unprecedented depth of cooperation and the extensive historic ties between the two nations".
"Throughout the 20th and early 21st centuries, the United States and the United Kingdom fought together in several struggles, including the First and Second World Wars, in which millions of American and British soldiers sacrificed for their countries," it says.
"Millions of Americans have Scottish roots and identify with their Scottish ancestry, and Scottish people and culture have had a profound effect on the United States throughout its history."
Republican congressman Ed Royce, the chairman of the House foreign affairs committee, told The Huffington Post: "Our 'special relationship' with the United Kingdom is unparalleled. It is crucial for both our nations to continue our close cooperation on key diplomatic, security, economic, and human rights concerns. A strong, unified United Kingdom has been a leader in the world and I look forward to continuing our valuable partnership."
In June, President Obama staged a major intervention in the debate over independence, when he said he wanted to see Britain remain "united". Former secretary of state, and likely 2016 presidential candidate, Hilary Clinton, has also urged Scotland to reject independence.
A recent poll of ex-pat Scots living in the United States showed 74% did not want Scotland to leave the UK. However people born in Scotland who now live outside the country are not allowed to vote in the referendum.