Terrible news on world cat day - George Osborne's cat, Freya, has been hit by a car.
The Chancellor's beloved family pet, who is around five years old, is now being treated at a vets after she was reportedly hit by a car outside the gates of Downing Street.
But a Downing Street spokeswoman stressed the wandering feline, who went missing earlier this year, was not seriously hurt in the accident on Thursday night.
Political photographer Steve Backs tweeted the sad news earlier today:
It is understood Freya was "clipped" at the Ministry of Defence end of the street, but it is not yet clear whose car was involved.
She had to be taken to the vet, but is recovering and expected to be on her way home soon.
The Chancellor was said to be "grateful" for all those who helped in the wake of the incident and will pay any bills himself.
Freya has been hitting headlines since she joined Osborne and his family in Number 11 Downing Street after he became Chancellor in 2010.
Freya was returned bearing a note from those who had found her. "Found - on the streets in Vauxhall," it read. "Not everyone is as lucky as Freya. George please stop cutting homeless services." There are even fears the tabby cat may have been fitted with an electronic chip, making her the perfect listening device.
So far Freya has been caught trying to break into the Treasury, inside the Foreign Office and in the Cabinet room at Number 10.
The Independent reports the roving moggy has even been as far as Trafalgar Square and in one incident was discovered in the command centre of a secret "war gaming" exercise involving the Navy.
One source told the newspaper: "I said to George 'are you sure she's not a spy'?
Questions were raised last year when Mr Osborne added a dog to the household at Number 11.
Lola, a young bichon frise, was said to be cat friendly.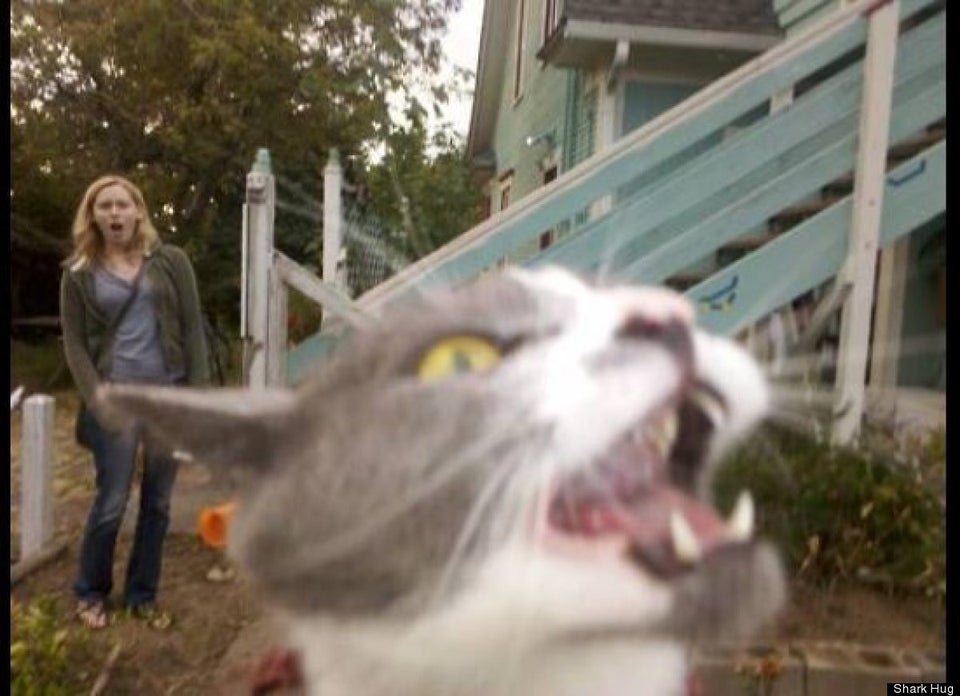 125 Animal Photobombs