Danielle Lloyd's Instagram page has taken a surprisingly poetic turn, amid reports that her marriage to footballer Jamie O'Hara is over.
Last month it was reported that Jamie had taken a woman he met in a nightclub back to the family home he shared with Danielle and their three young sons.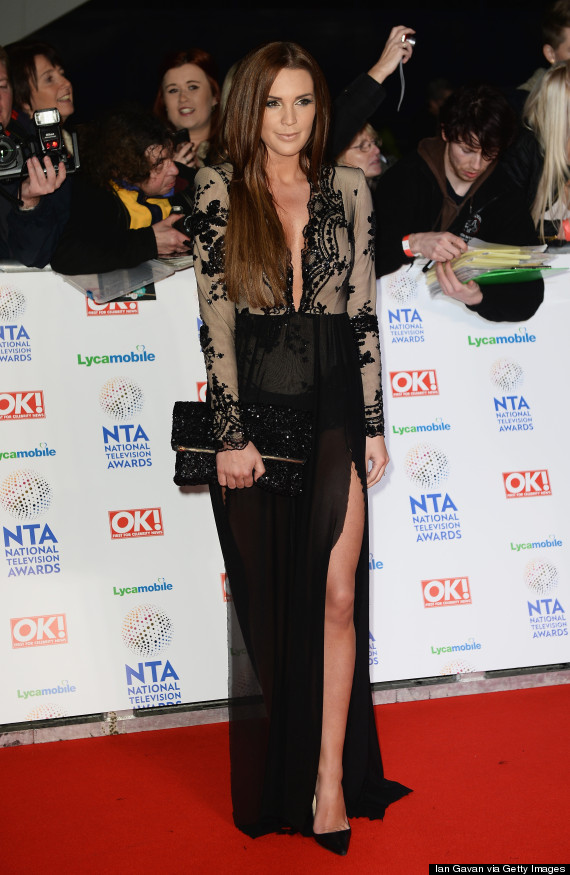 Danielle Lloyd
While both Jamie and Danielle are yet to publicly comment on the reports, it's been widely reported that the model has told friends that her marriage of two years is now over, and has since deleted her wedding photos from her Twitter page.
Danielle let her Instagram followers know how she was feeling on Sunday afternoon, when she posted an image of a candy heart shattering, along with the message: "I could fill a thousand pages telling you how I felt and still you would not understand. So now I leave without a sound, except that of my heart shattering as it hits the ground."
Although she's since removed the photo, her fans reacted to the post with messages of support, tweeting:
@MissDLloyd Stay strong. I think you've been amazingly strong so far and I hope your cheating husband will forever regret what he's done. 😘

— Jane Harrington (@Harrington_Jane) August 10, 2014
@MissDLloyd keep your head up babes x

— Emma Riley (@Emsegg) August 10, 2014
@MissDLloyd keep strong for those gorgeous boys of yours xx

— Nikki (@nikkiwba) August 10, 2014
However, it looks like Danielle is working through her "heartbreak" with the help of her children, sharing a couple of adorable photos of them enjoying some Sunday morning "snuggles" together with her Instagram followers:
The unidentified woman who alleges that she slept with Jamie, claims that he hadn't told her he was married before they slept together, telling the Sunday Mirror at the time: "I know what I did was wrong. But I'm single and I was drunk and fancied him. He lied to me. He said they had split up. The worst thing is he showed no remorse."
Danielle has spoken out in the past about cheating footballers, saying: "They need to keep it in their trousers" and joking that if O'Hara ever cheated she would "cut his bits off".
LIKE US ON FACEBOOK | FOLLOW US ON TWITTER