The cast led the audience in an acapella rendition of 'Friend Like Me', which was first sung by Robin in the original 'Aladdin' film, where he voiced the character of the Genie.
James Monroe Iglehart, who plays the Genie in the stage production, explained: "First and foremost we want to give our hearts and our thoughts and our prayers to his family, because he was a husband and a father first, and an entertainer second.
"But, for tonight… I want us to sing a little bit of 'Friend Like Me' before we go."
Robin provided the voice of the Genie in the original 1992 Disney film, and later reprised the role for the third film in the franchise, 'Aladdin and the King of Thieves' five years later.
Due to legal disputes with Disney, he was briefly replaced by 'The Simpsons' star Dan Casellaneta for the first sequel, 'Return of Jafar'.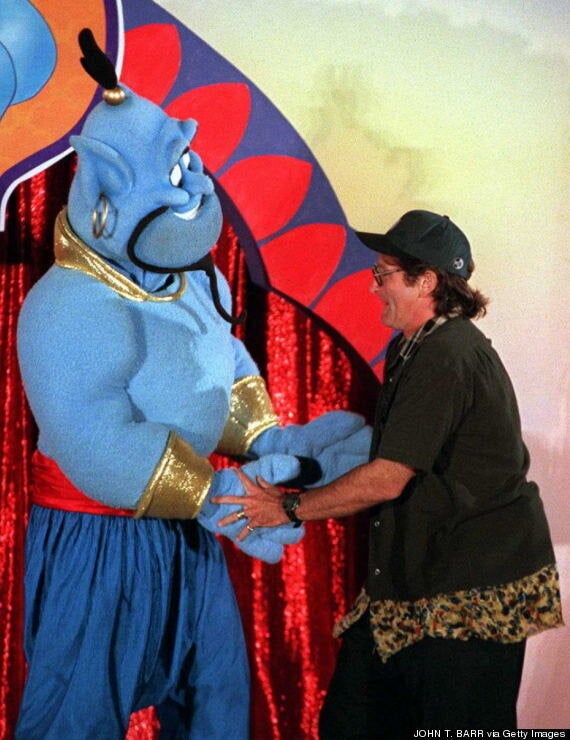 Robin Williams with the Disney character 'Genie'
"We join Robin's friends and fans everywhere in mourning, and offer our thoughts and condolences to his family during this difficult time."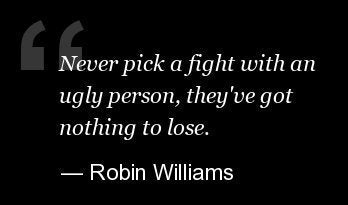 Robin Williams' Funniest Quotes