In news that precisely no one saw coming, Helen Wood has been crowned the winner of 'Big Brother 2014', marking one of the most shocking results ever in the show's 15-year run.
Helen received the most votes during Friday night's live final and was therefore named this year's champion, triumphing over Ashleigh Coyle, who finished in second place, marking the first time in 'BB' history that the last two contestants have both been female.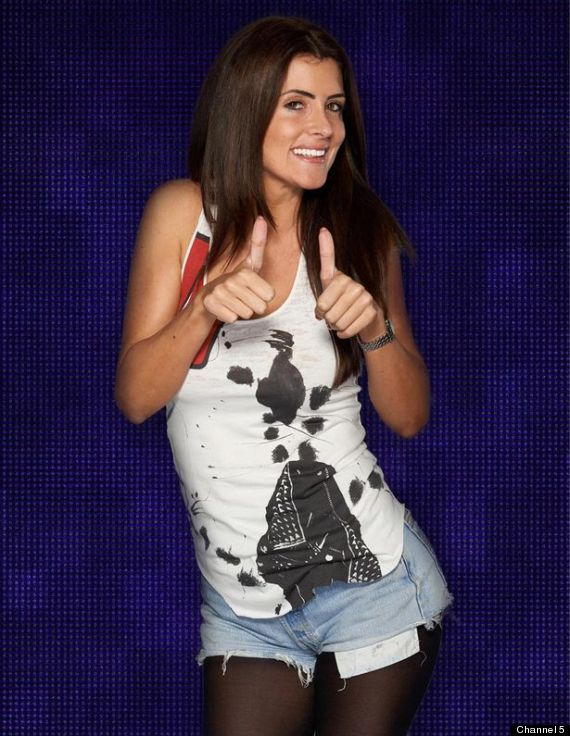 Helen Wood, who has triumphed over her housemates to be crowned winner of 'Big Brother'
To say it's been a turbulent ten weeks in the 'BB' house for Helen would be something of an understatement and, despite winning the series, she still hadn't won over a lot of people, receiving a chorus of boos as she was greeted on her exit.
Introduced by presenter Emma Willis as "one of the most controversial and explosive housemates that we've ever had", Helen admitted that she was shocked to have won the series, explaining: "I'm still waiting for someone to tell me it's a lie… Ashleigh was the winner."
She was then shown footage of some of the blazing arguments she'd been involved in during her time in 'Big Brother', which had landed her in hot water with producers, who have reprimanded her for her "unacceptable behaviour" on a number of occasions.
Although Helen revealed she was "embarrassed" watching clips of her outbursts, she defended herself in her interview, saying: "When I have an argument with someone, it's because they've been constantly making remarks at me, I don't know if that's been shown… but sometimes I take it too far.
"I wanted to make friends but some people in the house made that impossible."
Throughout her ten weeks living in the 'BB' compound, Helen never had to face eviction, after being granted a free pass to the final in her first days in the house thanks to Pauline's 'Power Trip'.
SEE ALSO:
Helen confessed that she was thankful to have been given her free pass, explaining that without it she'd "probably have been out the first or second week", due to her argumentative nature.
It would seem that not everyone is happy to see Helen, who has been described as "aggressive" and a "bully" throughout this year's show, take home the £100,000 prize, with some viewers taking to Twitter to vent their frustrations…
Tonight has a tinge of sadness, like we've lost something that was once really good. Don't think it'll be the same after this result. #bbUK

— Barry Lime (@BarryLime1) August 15, 2014
People have got very short memories #bbuk

— Charlie Chadwick (@BootsOfDanger) August 15, 2014
Helen is doing a good job at playing the victim. Typical bully behaviour - it's everyone else's fault #bbuk

— Sarah Chapman (@MsChappers) August 15, 2014
She should've been booted out right near the start. Only made it to the final because she had a pass and BB too cowardly to act. Simple as.

— IAIN (@untouchaBEALE) August 15, 2014
Anyone already having 'BB' withdrawal symptoms needn't worry, as Emma will be returning on Monday night for the launch of a brand new series of 'Celebrity Big Brother', with former 'TOWIE' cast member Lauren Goodger and 'Benefits Street' resident White Dee among the rumoured contestants.
LIKE US ON FACEBOOK | FOLLOW US ON TWITTER