Around 700,000 migrants are being "left voiceless" due to the government's lack of leadership in teaching them English and cutting funding to language tuition, a think tank has said.
In a new report Demos said there is a widening gap between the 850,000 migrants who at the last census said they could not speak English well or at all, and the 150,000 currently registered in classes for English for Speakers of Other Languages (ESOL).
And figures obtained by the think tank through a Freedom of Information request reveal national funding for ESOL has reduced by 40% over the past five years - from £212 million in 2008/09 down to £128 million in 2012/13.
ESOL provision is currently the responsibility of the Department for Business, Innovation and Skills, though the Demos report claims this leads the government to focus primarily on employment at the expense of other outcomes.
Successive governments have said immigrants should learn English to live in the UK - the culture secretary Sajid Javid being the latest to say this in May this year.
Demos argued that a national strategy across England would have a significant positive impact by making it easier for migrants to access public services and interact in the community.
Ally Paget, researcher at Demos and author of the report, said: "It is essential that we get as many newcomers as possible using English with confidence. This will unlock migrants' potential and benefit the whole country.
"Unfortunately, our current ESOL system is not up to the task. Current policy suffers from fragmentation, lack of clarity about the aims and intended outcomes of learning, and the tendency to take a short-term view.
"Currently around 700,000 people are left in limbo and it is unlikely their English will improve without sustained learning."
A national strategy would need to include the set-up of an ESOL umbrella body to support local authorities and share best practice, Demos said.
Experts predict the UK's ethnic minority population will be between 25% and 43% by 2056, Demos added.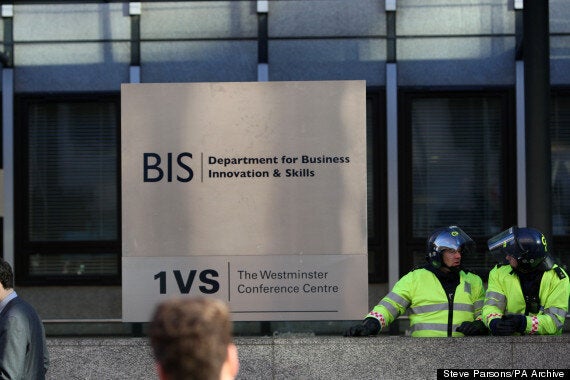 The government has been accused of focussing on English teaching as a means to getting migrants employment at the expense of other outcomes
National strategies already exist in other countries including France, Germany and Scotland. Following their example would, Demos argues, unlock migrants' potential rather than leaving them feeling forced to take jobs which fail to utilise their existing talents.
Dr Nick Saville, director of research and validation at Cambridge English Language Assessment, said: "You can't just have a one-size-fits-all approach to ESOL provision.
"We need a national strategy that incorporates realistic goals linked to levels everybody understands. It also needs to cover the varying needs of different groups of migrants whether they are coming to study, work or to join a family.
"We're fortunate in this country to have excellent, specialised ESOL teachers who really understand the needs of migrants. Their expertise will be key to developing an effective national strategy."
A government spokeswoman said: "Funding for English language training is targeted at people whose lack of English is preventing them from finding work or isolating them from their community.
"We have toughened up English language requirements for residency and citizenship but we do not subsidise learning for people seeking to meet these.
"It is right that employers and individuals in work contribute towards the cost of their English language learning and so we do not fund workplace training."
Related