The husband of a Thai-born woman who was called a "ting tong" by a Ukip MEP has blasted the politician's apology and called her "nasty".
Vincent Munday, who like his wife is a Ukip supporter, has taken to social media to say she was only sorry to be caught and not sorry for what she said.
He wrote: "This woman is a disgrace, my wife is one of the nicest, hardest working people you will ever meet. She is only sorry she has been caught out not that she said what she said. NASTY!"
Atkinson, an MEP for the south east, made the comments on the BBC's South East Today programme which aired last night.
She was recorded saying: "So that was good. We got Fa who's, I don't know, she's a ting tong from somewhere."
The Mundays said "ting tong" meant that a person with mental illness in Thai.
"Things do not look good for Mrs Atkinson especially when you have supported the local cause so doggedly," Andrew Davis, a Facebook friend of Mr Munday, said in response to his comment.
Claire Lane said: "It's constant comments regarding gays & people from other countries from various ukip people that really bugger them up! No one that has met Fa would ever describe her as that!"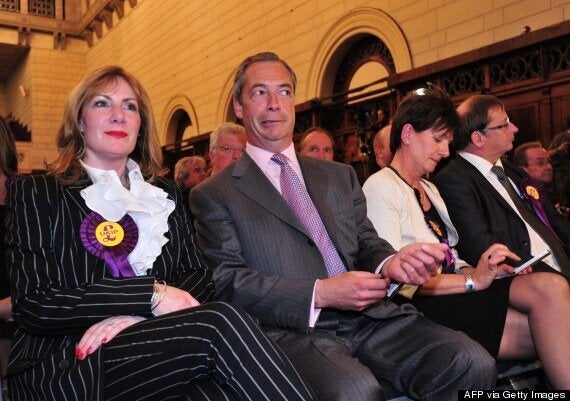 Janice Atkinson with party leader Nigel Farage
Mrs Munday told the BBC: "I'm from Thailand. I'm married to an Englishman and now I'm British. No one has ever spoken about me like that before."
Despite Atkinson's comment, Mr Munday has maintained that Ukip is not a racist party, an accusation that has dogged its recent rise and electoral success.
"I don't think Ukip are a racist party, but that comment certainly wasn't the brightest thing I've ever heard," he told The Guardian.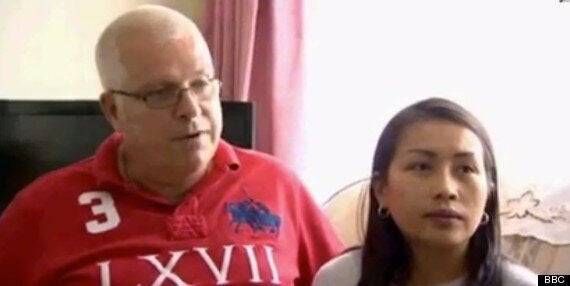 After Atkinson made the comments, she later said: "I deeply regret the words I used and am incredibly sorry.
"It was poor judgement and naivety on my part rather than words spoken with any malice. I am devastated that I have caused hurt and apologise profusely to both Mr and Mrs Munday."
Last week, Ukip leader Nigel Farage claimed that the BBC was planning an attack on Ukip - even though the corporation has been accused of being biased towards the right-wing party and giving it too much airtime.
Related