Dan Osborne is clearly suffering from a very serious condition. The 'TOWIE' cast member appears to be allergic to clothes. That can surely be the only reason that he's decided to take on the ALS Ice Bucket Challenge completely in the buff, right?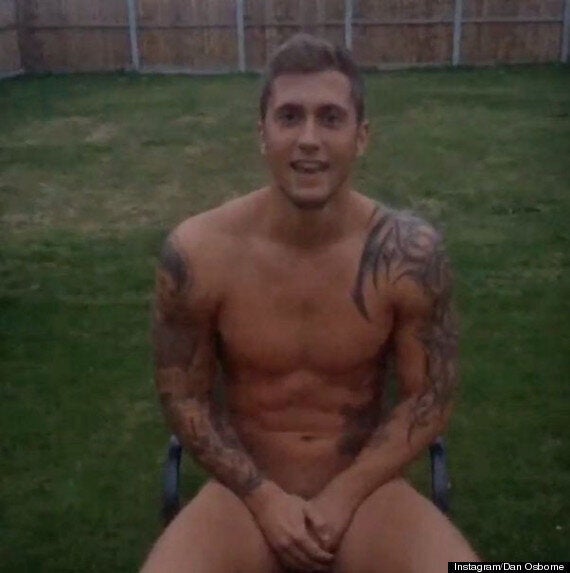 Dan Osborne takes on the Ice Bucket Challenge
However, Dan has now taken this to the next level, and undergone the challenge completely in the nude, while sitting in what appears to be his back garden.
Before being doused in the ice cold water himself, Dan nominates fellow 'The Only Way Is Essex' cast member James Lock, TV presenter Vernon Kay and former 'X Factor' singer Rylan Clark.
He then finds himself soaked in the freezing water, only to run off, but not before giving us a glimpse of his bum.
Phew, we think we might need to douse ourselves in some ice water after seeing that...