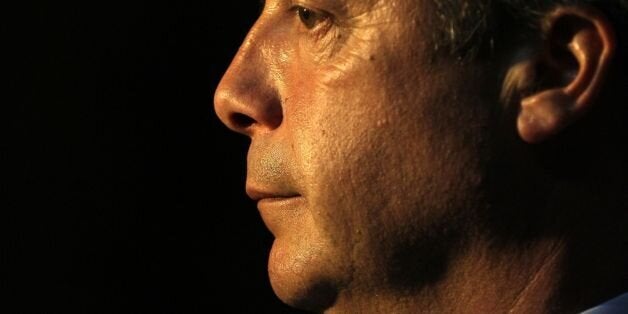 Ukip leader Nigel Farage was tonight selected by local party officials as their candidate to stand in the South Thanet seat in next year's general election. Branch members formally chose Mr Farage ahead of three other shortlisted candidates as Ukip's prospective parliamentary candidate for the Kent seat.
Votes were cast after local officials questioned each of the four candidates in hustings at Odd Fellows Hall in Ramsgate. Mr Farage will now seek to win the seat currently held by Conservative Laura Sandys, who won South Thanet with a majority of 7,617 in 2010.
Ms Sandys announced she was standing down at the general election after one parliamentary term, citing "a wide range of family demands" as her reason.
Mr Farage beat family lawyer Elizabeth Jones, barrister Piers Wauchope and Peter Bucklitsch, a fellow of the Institute of Financial Accountants. Many had viewed Mr Farage's selection as a formality, but ahead of hustings he insisted he was "no shoo-in" and said that "rank means nothing" in Ukip.
He will now go on to fight for the South Thanet seat against Craig MacKinlay, the former Ukip leader chosen to stand for the Conservatives. Ian Driver has been selected as the Greens' prospective parliamentary candidate, Will Scobie for Labour and Russ Timpson for the Liberal Democrats.
After accepting thunderous applause from his local party members, Mr Farage predicted opposition parties would now send their "heavy artillery" to scupper his hopes of securing the South Thanet seat. He told the audience: "We can't for one moment afford to be complacent because we swept the board in 2013 and we swept the board here in 2014.
"We did and that was magnificent. But don't think that the heavy artillery from the Conservative and Labour parties will not be fired on this constituency. They will, they will, they will try very, very hard. They don't want Ukip breaking through into Parliament and they most certainly do not want me breaking through into Parliament.
"Somebody said I'm David Cameron's worst nightmare. Well, that's not good enough. I want to be Ed Miliband's worst nightmare, too."
Following his speech, Mr Farage smiled broadly as he walked past branch members to chants of "Nigel, Nigel, Nigel".
Mr Farage appealed for members to help him form a "Thanet Army", adding: "We have got to get people to do their bit."
South Thanet, which includes the coastal towns of Ramsgate, Sandwich and Broadstairs, has a reputation as an electoral bellwether.
Mr Farage hopes victory there next year will signal the arrival of Ukip as a force within Westminster politics and act as a springboard to further electoral gains. Since 1983, when the South Thanet seat was first created, it has always been held by the party that has formed the government of the day.
While Mr Farage has no hope of occupying No 10, electoral success for Ukip could see him play a role in coalition negotiations in the event of a hung parliament. When Ms Sandys secured the seat, she ousted Labour former minister Stephen Ladyman, who had held the seat since Tony Blair's 1997 landslide.
He defeated the constituency's most high-profile former MP - the Tory ex-Cabinet minister Jonathan Aitken, who two years later was jailed for perjury. Mr Aitken had previously represented Thanet East, which was abolished when the new constituency was created. Mr Farage stood in South Thanet in 2005, only to finish fourth with 2,079 votes, a 5% share.
But Ukip's recent electoral success has made victory in the seat a very real prospect, with the party performing strongly in Kent in this year's European elections. Across the Thanet District Council area Ukip topped the poll, with 16,492 votes, more than double the votes cast for the second-placed Tories.
A Labour Party spokesman said: "Ukip don't share Britain's values. Whoever's name they put on the ballot paper, the truth about Nigel Farage and his party is that they would go even further than the Tories, with policies which would be bad for hardworking people. A vote for them is a vote for higher taxes for working families, huge giveaways for the rich, scrapping rights at work and charges to see your GP."
Popular in the Community