Kate Bush made a triumphant return to the stage on Tuesday night as she launched her 'Before The Dawn' series of London shows.
It was the first time the 56-year-old had stepped out on stage in 35 years, something she'll be doing another 21 times at the Hammersmith Apollo over the next few weeks.
Tickets for the highly anticipated shows - all 77,000 of them - sold out in 15 minutes, such was the demand from Kate's loyal following to finally see her perform in the flesh.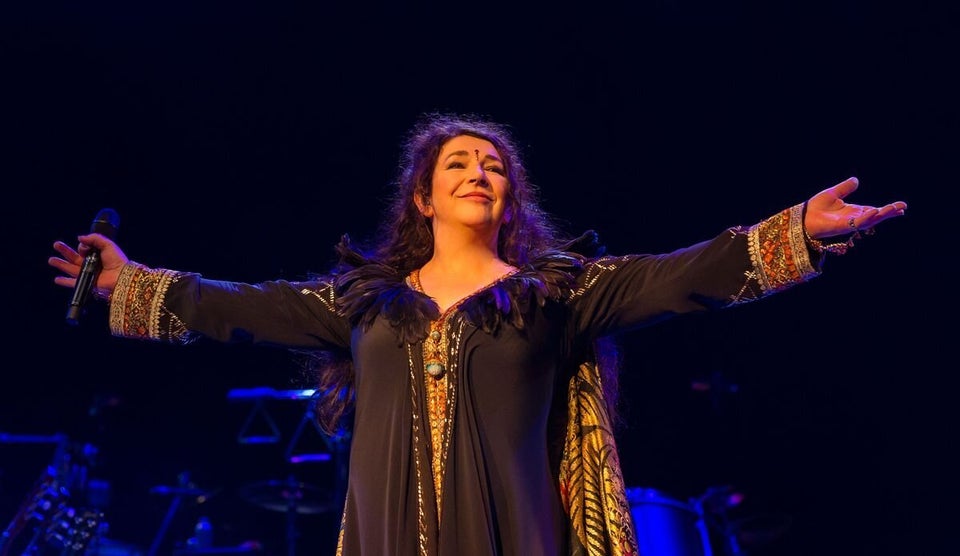 Kate Bush - 'Before The Dawn'
So what did the critics make of her long-awaited live comeback? Here's our review round-up…
"There was something touchingly gauche and bashful about her as she awkwardly twirled around the stage.Yet while her stage craft might have been creaky, her voice was an undiminished roar, surprisingly rich and powerful after such a long break."
"For someone who's spent the vast majority of her career shunning the stage, she's a hugely engaging live performer, confident enough to shun the hits that made her famous in the first place: she plays nothing from her first four albums."
"Accompanied by music ranging from polyphonic choral harmonies to folksy minstrels, it's quite stunning, undoubtedly the most ambitious, and genuinely moving, piece of theatrical pop ever seen on a British stage. Which is just what everyone here tonight was hoping for."
"Bush may not be the energetic 20-year-old who last performed on the same stage in 1979, but the 56-year-old singer has retained the power to entrance her audience. Among the cheers, some were moved to tears at this most unpredictable of comebacks."
"Though for this show there were relatively few costume changes her command of form was intense and delivery of content profound, transformations came time again, wondrous, uplifting and liberating. This was an astounding triumph in ways that must have surprised even her most devoted followers."
"Theatrical, sensual, emphatic, she made Running Up That Hill feel like running, Cloudbusting sound like the rain that lashed London yesterday, while Hounds of Love summoned the racket of dogs howling."
"Her music is still audacious and weird, but sometimes spellbindingly beautiful, too. Hers is a large-scale spectacle, vividly realised and unlike anything else in town."
Meanwhile, many of Kate's famous fans took to Twitter to deliver their verdict...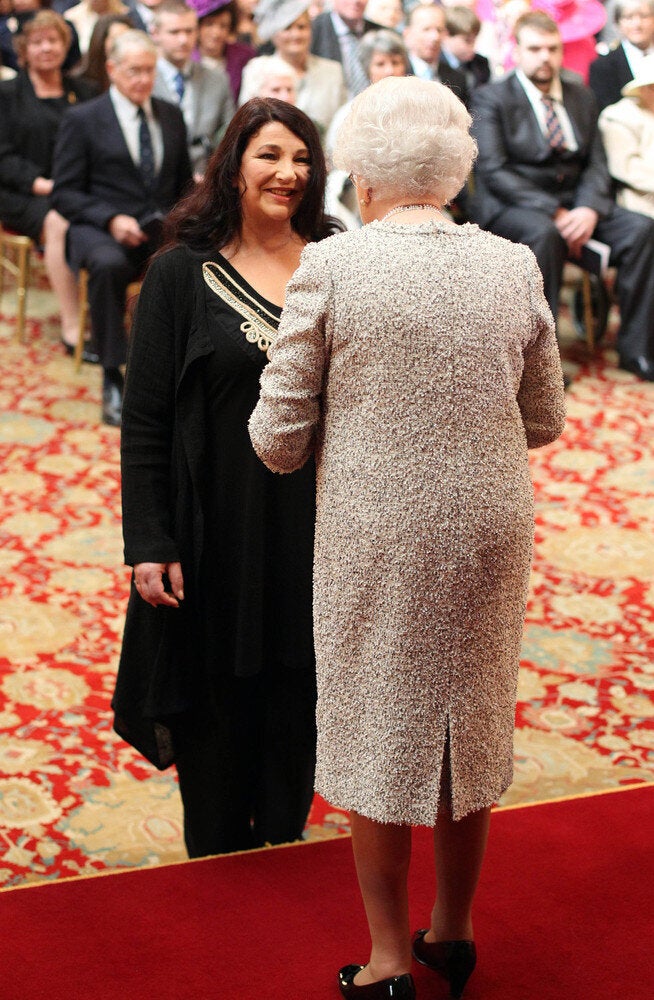 Kate Bush through the years
Related