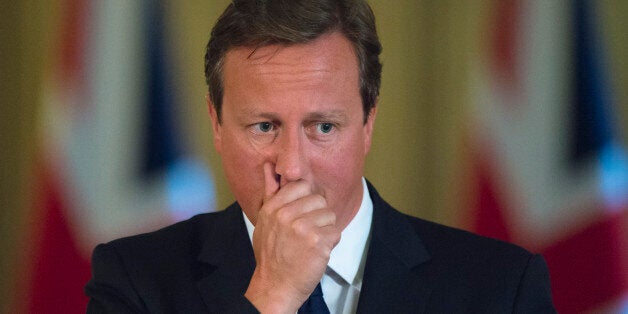 David Cameron has admitted he is "nervous" about the referendum on Scottish independence as campaigning enters its final few weeks.
The Prime Minister's comments come after the results of the first poll since a second televised debate showed the No campaign's lead was cut in half, to just six points.
He told the Scottish Daily Mail: "I'm emotional and nervous because it matters so much."
But he hinted there were a "silent majority" of people who were afraid to speak out, citing academics in particular.
"Recently I was talking to university vice chancellors who are very much part of the silent majority. They don't want to speak out ... because they worry about retribution from the Scottish government," the PM told the paper.
Mr Cameron also condemned an attack on Labour MP Jim Murphy, who was egged by a Yes supporter while on a visit to Kirkcaldy, in Fife.
Mr Murphy suspended his 100-day Scotland-wide referendum tour for Better Together, claiming that Yes Scotland is employing intimidation tactics by co-ordinating mobs of protesters to disrupt the meetings.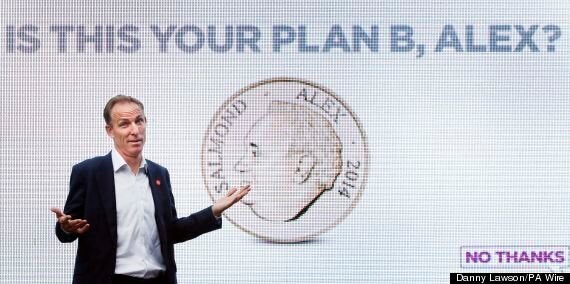 Mr Cameron described the incident as undemocratic.
He said: "There's nothing wrong with a bit of heckling but throwing things isn't necessarily part of the democratic process."
Glasgow Central Mosque visitors were split over Mr Darling's attendance at Friday prayers, with some shaking hands and posing for "selfie" photographs while others looked on in disapproval.
STORY CONTINUES BELOW SLIDESHOW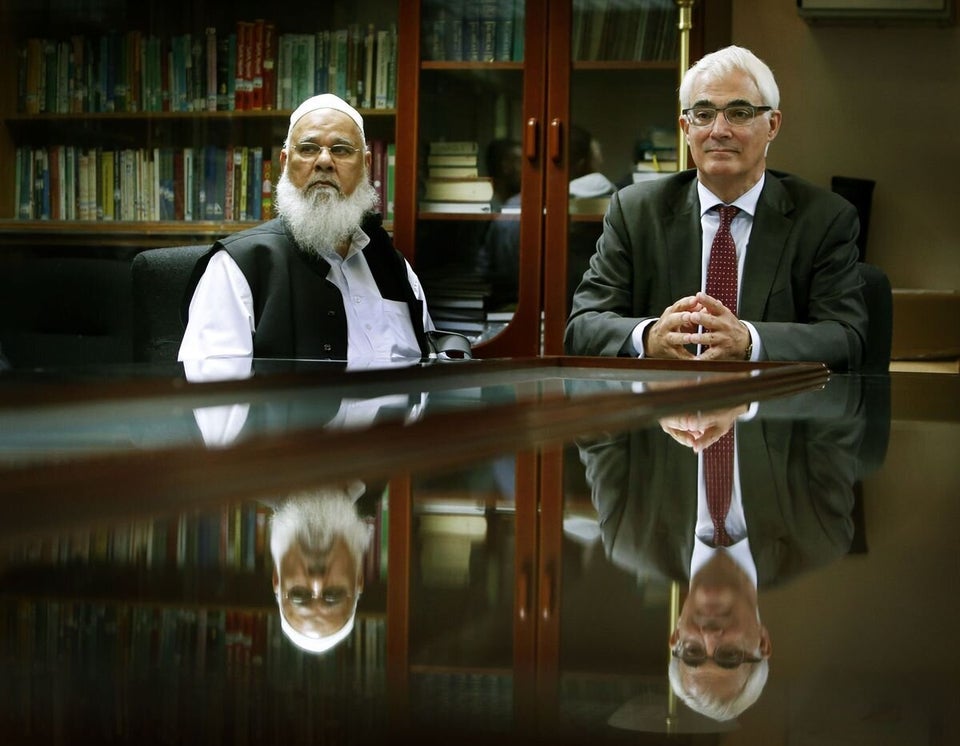 Alistair Darling at Glasgow Central Mosque in Glasgow
Yesterday, a Survation poll for the Daily Mail revealed Better Together's 13-point lead in a previous poll earlier this month had dropped to just six, with the ballot in three weeks' time.
Of the 1,001 Scottish residents over 16 who were surveyed, 47.6% said they were planning to vote No on September 18 - down from 50.3% three weeks ago, while support for independence rose from 37.2% to 41.6%.
The number of Scots still undecided fell from 12.5% to 10.8%. When those who are undecided are excluded from the research, support for No is at 53%, with Yes on 47%.
Interpreting the results, Yes Scotland chief executive Blair Jenkins said: "The poll underlines that the result is on a knife edge and that support for Yes continues to build, while the relentless negativity of the No campaign means it continues to lose ground."
But Better Together chief executive Blair McDougall said: "This is yet another poll showing that the majority of Scots want to keep the UK family together."
Meanwhile, Better Together leader Alistair Darling has spoken about the "inexcusable" scenario whereby people in business, arts and culture are afraid to speak out.
"What's happened increasingly over the last two and a half years, time and time again, I have had people in business - and not just in business, people in the arts and culture - saying, 'I would love to speak out but I don't want to do so because it might affect my business or it might affect my job, my career'.
"This is becoming a huge problem," he told the Daily Telegraph.
He added: "I have had people in business saying 'I don't want to speak out because I have got contracts with the Scottish Government'.
"I've got one guy who was going to give us a donation and he rang up and said, 'Sorry, I have just been rung up by someone in the Scottish Government' - he didn't say who - 'and they said if you ever want a contract from us again you will think twice about it'. His board thought twice about it and he didn't do it.
Mr Darling said if you are leader of a party of a campaign you need to make it clear there will be "absolutely zero tolerance for this sort of behaviour".