The Israeli army's civil affairs department said on Sunday: "On the instructions of the political echelon... 4,000 dunams at Gevaot is declared as state land."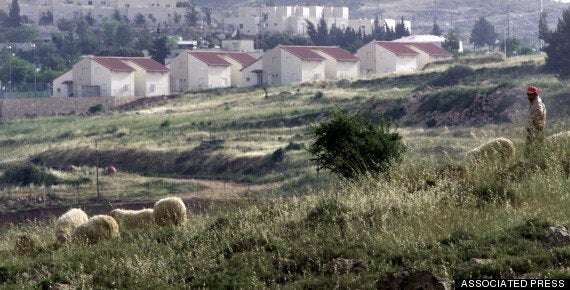 A Palestinian shepherd walks his flock, backdropped by the Jewish settlement of Nigdal Oz, one of the settlements of the Gush Etzion block of settlements
The UN, EU and USA regard the building of new settlements as in violation of international law. Their infrastructure often separates Palestinian villages from farmland.
Israel argues that building a major settlement on the land will not constitute a 'new' settlement as it was already designated a neighbourhood of an existing one.
Israeli advocacy group Peace Now described the move as the biggest in 30 years.
Chief Palestinian negotiator Saeb Erakat, said: "The Israeli government is committing various crimes against the Palestinian people and their occupied land.
"The international community should hold Israel accountable as soon as possible for its crimes and raids against our people in Gaza and the ongoing Israeli settlement activity in the West Bank and east Jerusalem.
The move comes at an even more delicate time than usual for the fraught region coming just days after a long-term ceasefire was declared between Israel and the Hamas after seven weeks of fighting.
Over 2,000 Palestinians were killed, mostly civilians while 72 Israelis died, 66 of whom were soldiers.
The decision to seize the land is reported to have been made shortly after the event that sparked the conflict, the kidnapping and murder of three Israeli teenagers.
The settlements council in Gevaot said: "It paves the way for the new city of Gevaot.
"The goal of the murderers of those three youths was to sow fear among us, to disrupt our daily lives and to call into doubt our right to the land. Our response is to strengthen settlement."
Related