Joan Rivers' funeral, which took place on Sunday, was as star-studded as you'd expect for someone who had been in showbiz for more than six decades.
Mourners at Manhattan's Temple Emanu-El in New York included Kelly Osbourne who worked with her on 'Fashion Police', actresses Sarah Jessica Parker and Whoopi Goldberg, Donald Trump and fellow comic Kathy Griffin.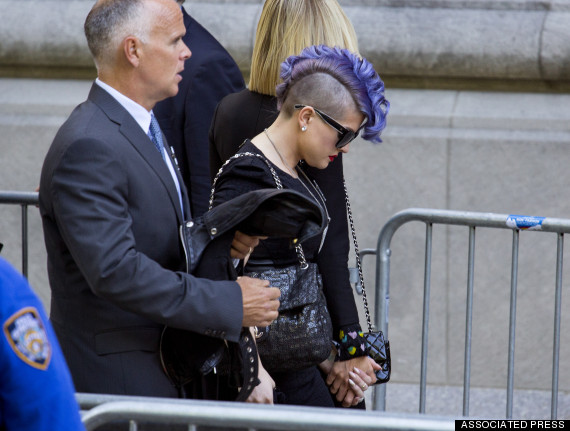 Kelly Osbourne
The comedian died last week at the age of 81 following a spell in hospital after suffering a heart attack during an operation on her vocal cords at a New York clinic.
Hundreds of fans of the star also lined the streets outside the Temple to pay their last respects.
The New York City Gay Men's Chorus opened the ceremony with a series of Broadway hits, while bagpipers from the New York City Police Department performed 'New York, New York'.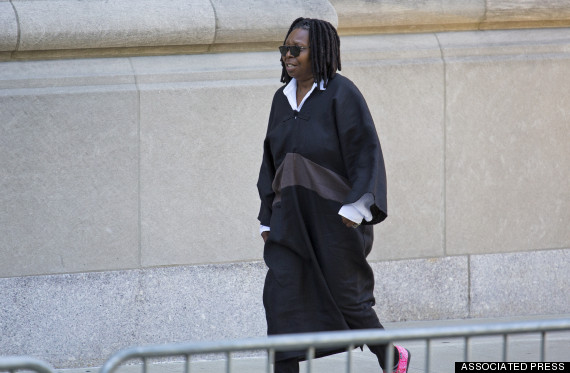 Whoopi Goldberg
Radio host Howard Stern delivered the eulogy, in which he described the comic as 'the best friend in the world... a big sister... a crazy aunt at a bar mitzvah'.
'Wolverine' star Hugh Jackman gave a rendition of the song 'Quiet Please, There's A Lady On Stage', from his musical 'The Boy From Oz'.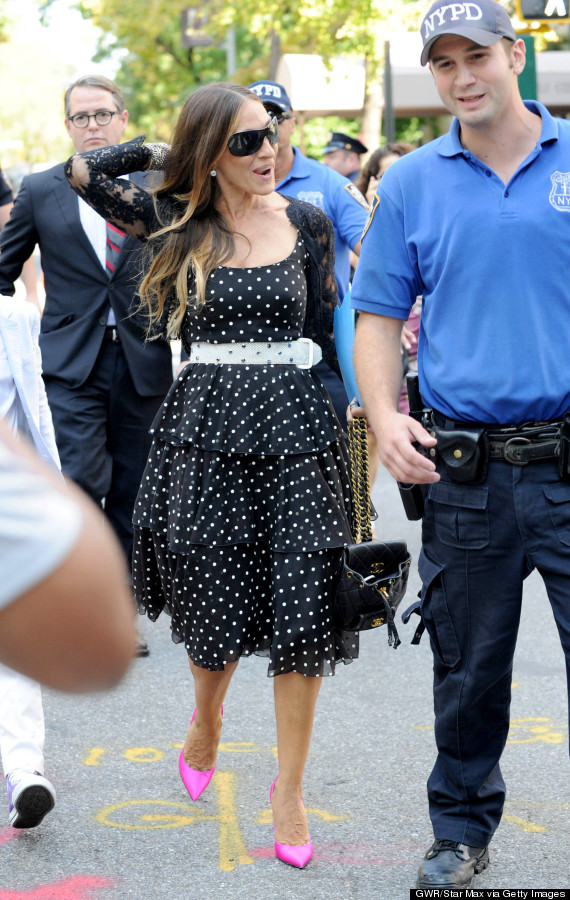 Sarah Jessica Parker
Joan had a few ideas of her own about how things should go when she was laid to rest.
Writing in her collection of essays 'I Hate Everyone...', which was published last year, Joan joked: "When I die (and yes, Melissa, that day will come; and yes, Melissa, everything's in your name), I want my funeral to be a huge showbiz affair with lights, cameras, action… I want Craft services, I want paparazzi and I want publicists making a scene!
"I don't want some rabbi rambling on; I want Meryl Streep crying; in five different accents.
"I want to look gorgeous, better dead than I do alive.
"And I want a wind machine so that even in the casket my hair is blowing just like Beyoncé's."
Senior Rabbi Joshua M Davidson, who conducted the service, said beforehand in a statement: "We mourn with her family, friends and all those millions to whom she brought laughter and joy."
READ MORE:
LIKE US ON FACEBOOK | FOLLOW US ON TWITTER