Fans who weren't able to get tickets to Kate Bush's live dates at London's Eventim Apollo need not worry - it's been reported that the singer is planning a DVD release of the concert.
Kate is currently in the middle of her string of 'Before The Dawn' shows, which kicked off last month, marking the first time she'd taken to the stage in 35 years.
SEE MORE: 10 Things You'll Only Know About Kate Bush's Live Shows If You've Been (Or If You Read This)
However, due to high demand, the 22 live dates sold out in a matter of minutes when they went on sale in March, although it sounds like those who missed out might now have a chance to see the show after all.
A fansite for the singer posted what appears to be a screengrab of an email sent out to a ticket-holder for one of her concerts next week, letting them know that the seating plan for the show had been slightly changed to accommodate filming her performance "for a DVD release".
That would certainly explain why she was so insistent fans didn't take any photos during the show, eh…?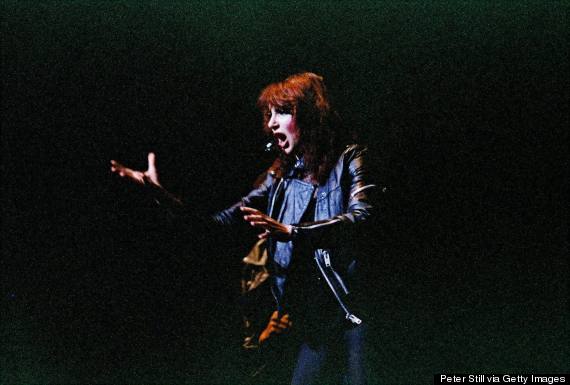 Kate performing live in 1979
The buzz surrounding Kate's return to live performance recently helped her make British chart history, with eight albums from her back catalogue all making their way back into the UK album chart at the same time.
The reviews for Kate's shows have been overwhelmingly positive, with The Independent's reviewer labelling the opening night as "undoubtedly the most ambitious, and genuinely moving, piece of theatrical pop ever seen on a British stage".
LIKE US ON FACEBOOK | FOLLOW US ON TWITTER