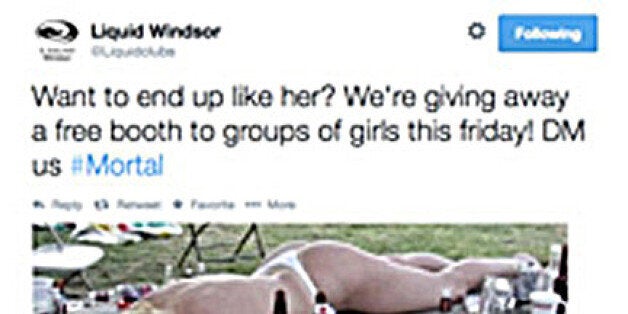 A nightclub in Windsor has sparked controversy this week after tweeting a photo of a semi-naked and apparently unconscious woman to promote a club night.
Liquid Nightclub posted a picture on its Twitter account on Tuesday with the caption: "Want to end up like her? We're giving away a free booth to groups of girls this Friday. DM [direct message] us #Mortal."
The woman is shown lying on her front surrounded by drinks bottles. Liquid Windsor has since deleted the post.
However, local councillors are angry about the implications these kinds of promotions might have.
David Hilton, Councillor for Ascot and Cheapside, who is chairman of the council's crime and disorder overview and scrutiny panel, told the Daily Mail: "This photograph is totally alien to what the council may argue is responsible advertising or promoting responsible drinking.
"Getting legless, as this young lady appears to be, is exactly what we want to prevent because it leads to the worst kinds of crime and disorder, and young ladies getting in this state puts them at enormous personal risk."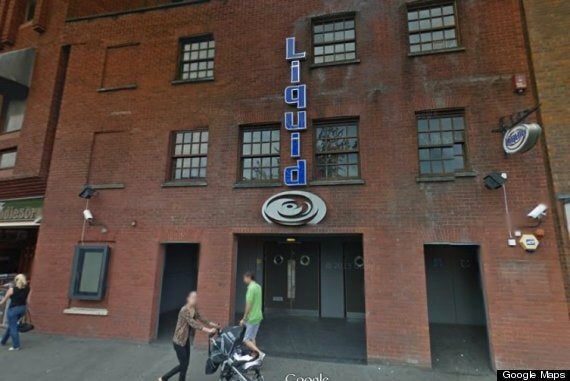 Liquid Nightclub in Windsor
Liquid Windsor also used to have a club night called 'Suck My Decks', which it said was "cheeky" and "naughty".
Issues surrounding the town's night-time antics have been heavily discussed in Royal Borough agendas in recent months, reports the Windsor Express. Councillors have previously agreed to campaign for changes to the Licensing Act 2003, which would give local authorities more flexibility in combatting anti-social behaviour at night.
A spokesperson from Liquid said: "We apologise unreservedly for any offence caused. Liquid Windsor is a responsible operator and does not condone or promote irresponsible drinking.
"The post was unauthorised and against company policy, and it was removed within 40 minutes.
"A disciplinary investigation is now underway and we will be reviewing our social media procedures to ensure this doesn't happen again."
This news comes after two other nightclubs - one in Glasgow and the other in Leeds - came under fire for using advertising which people claimed portrayed violence against women.
More recently over the summer, there have been concerns that the British public's behaviour at nightclubs has become out of control, particularly after a photo showing two young couples appearing to have sex on the ground outside a Belfast nightclub spread across social media.
Concerns were also raised at the beginning of the year when the Neknominations challenge, where someone has to consume copious amounts of alcohol and then challenge someone else, went viral. Three British people died after taking part in the craze.
Popular in the Community