A photo showing two young couples appearing to have sex on the ground outside a Belfast nightclub while fellow party-goers walk past unbothered has sparked a storm of controversy.
The image was taken in the car park outside El Divino's last week and shows the men on their backs with the girls astride them.
People, presumably other nightclubbers, can be seen milling around in the background but are seemingly unfazed.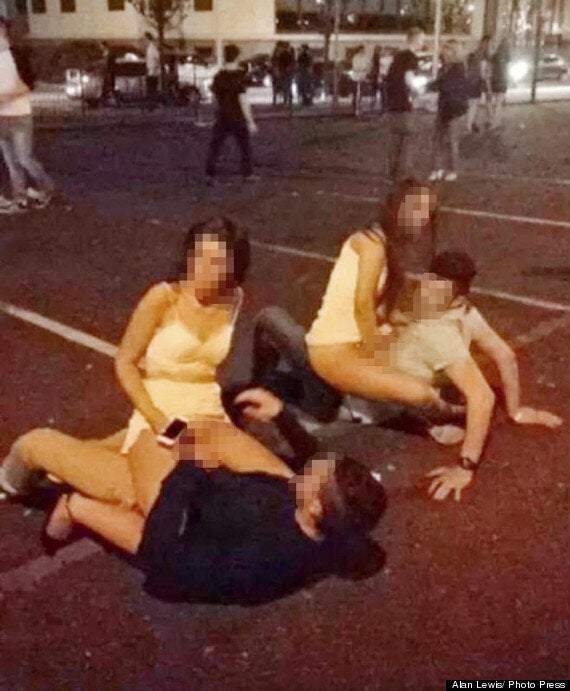 This now-viral image shows two couples on the ground outside a nightclub in Belfast
The images have prompted a new debate about standards of behaviour in public.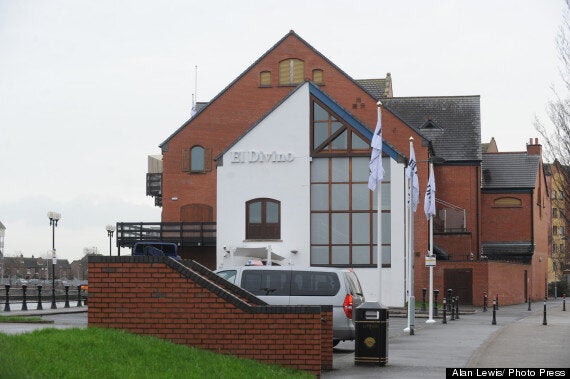 The couples were photographed outside El Divino on Thursday
On Twitter, Sandra McKeever wrote: "WTF is wrong with the young ones did they not learn after magaluf girl n slanegirl now another pic pops up outside el divino nite club ☹"
Clare Grant wrote: "first the Magaluf girl was Irish & now there are pictures showing two couples having sex outside a Belfast nightclub… stay classy Ireland."
Michael McMahon chipped in with: "First the slane girl, now these dirty fuckers in Belfast #dignityatzero."
"Giving the public nature of this incident I will be raising this matter at the earliest possible opportunity with one of my colleagues on the Policing Board."
East Belfast MP Naomi Long told the newspaper: "Apart from the risk to their own safety and sexual health, such images going viral on the internet can have significant ramifications for people beyond the immediate commentary."
Long also made a salient point about the recent rash of such images appearing to focus exclusively on women.
She added: "The notion of shaming women and girls for engaging in the same high risk sexual behaviours as their male counterparts, who are often lauded for the same behaviour, speaks volumes about society's attitudes.
"It perpetuates stereotypes which are damaging to women and to men."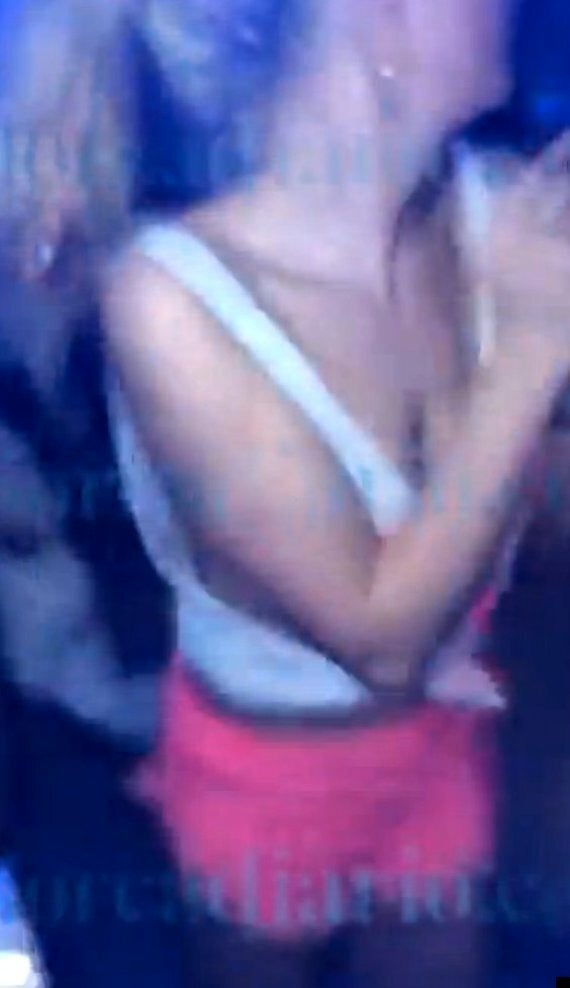 The 'Magaluf gir' was seen fellating more than 20 men in the two-and-a-half-minute long video
The hashtag #slanegirl trended globally and the girl in question was subjected to a brutal pitch of cyber-bullying which ended with her becoming so distraught she was hospitalised.