Celebrity Big Brother star White Dee has been forced to leave Benefits Street after her children were racially abused.
Deirdre Kelly, better known by her White Dee moniker from Channel 4's Benefits Street, has been driven out of her home in the Birmingham road where the controversial documentary was filmed, her manager said.
The decision to pack up and leave was triggered by an increasing amount of trouble from "nut-jobs and idiots", according to her agent Barry Tomes.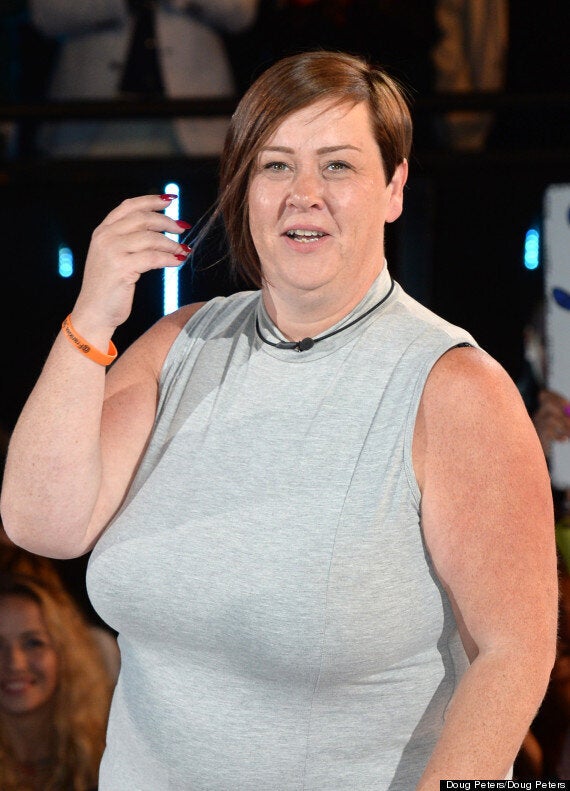 White Dee's mixed-race children suffered racial abuse, her agent said
She is staying in the city, and keeping the terrace house in James Turner Street, so both her seven-year-old son and daughter, aged 16, can continue going to the same schools.
However, Mr Tomes said matters had recently come to a head when Ms Kelly's children, who are mixed-race, were called "liquorice allsorts" in online abuse.
The 43-year-old's Rastafarian boyfriend has also been targeted by "internet trolls", added Mr Tomes.
Ms Kelly, who shot to fame with her straight-talking, down-to-earth style on the controversial documentary charting life for those on welfare, has been off benefits and working since March.
On Friday, she came fifth in Channel 5's Celebrity Big Brother show.
Mr Tomes said: "It just got a bit silly. The abuse has got bigger and bigger.
"She's been getting quite a lot of hateful stuff on Twitter, and it's clearly going to get a lot worse.
"There was the comment online about her kids being liquorice allsorts, which is just vile and not at all acceptable."
"So, she's decided the family needs a bit of normality."
He added Ms Kelly would be staying at a secret "bolt-hole" in Birmingham, but stressed the fact she had not wanted to leave the road.
"It's like someone who wins the lottery - they don't change, but the people around them do," Mr Tomes added.
"I did try and get her to move five months ago, and told her it would only get worse. But she didn't want to - she loves the street.
"Dee is Dee, she loves sitting on that front wall having a fag and drinking a cup of tea, talking to people."
He said over recent weeks, TV tourists had apparently been causing trouble in the road after midnight, and it was no longer fair on either Ms Kelly or her neighbours.
"We've found that after the nightclubs come out, people are coming down to Winson Green, racing up and down in cars or shouting," said Mr Tomes.
"We've had people throw eggs at the house, and there's been a brick thrown on one occasion when she was here doing an interview.
"It's just the small proportion of nut-jobs and idiots - 90% of people love her."
Related