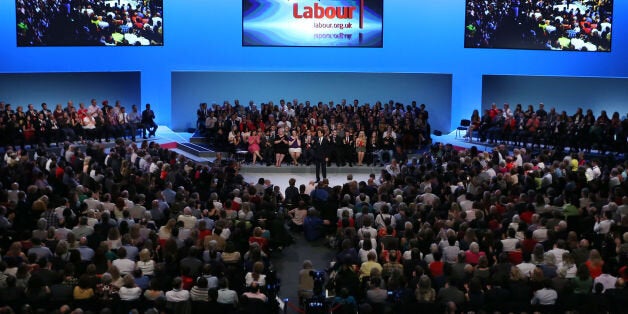 The Labour Party is preparing to cancel the bulk of its party conference next week in the event of a Yes vote in the Scottish independence referendum, the Huffington Post UK has learned.
Speaking on condition of anonymity, senior Labour sources confirmed that the party high command would cancel all speeches and fringe events, with the exception of the keynote address from Labour leader Ed Miliband next Tuesday, if the Scots vote for independence this coming Thursday.
Labour strategists are operating on the assumption that a vote to dissolve the union would result in a recall of parliament next Monday - cutting into the second day of the Labour annual conference in Manchester - and a possible vote of no confidence in David Cameron tabled by Tory backbenchers, thus requiring the presence of the Parliamentary Labour Party (PLP) in Westminster.
"The question is: do we then support [a Tory vote of no confidence]?" said a well-placed Labour source.
To scrap all the speeches from shadow ministers, as well as the dozens of scheduled fringes and receptions across Manchester, would be a dramatic and unprecedented move by Labour, depriving the party of all-important media attention in the run-up to next year's general election campaign and casting an awkward shadow over Miliband's set piece speech on Tuesday.
"No one thought about it," said a senior Labour frontbencher, when asked by HuffPost UK why the party leadership hadn't anticipated the party political fallout from a Yes vote in the Scottish referendum and, in particular, the implications for the annual conference season.
In electoral terms, the impact of a Yes vote in Scotland this week would be disproportionately negative for the Opposition come May 2015. Labour holds 41 of Scotland's 59 seats in the current House of Commons. The Lib Dems, in contrast, have 11 while the Tories secured just one MP in Scotland at the last general election in May 2010.
In the event of a Yes vote, and a Labour decision to cancel its conference, the Liberal Democrats may be forced to follow suit - their party conference this year is scheduled to be held in Glasgow on 4 October.