Heavy weight French actor Gerard Depardieu has claimed he shot dead two lions during a trip to Africa.
The 65-year-old made reference to his "heroics" during an interview with French magazine So Film in which he also spoke of his prodigious tolerance for alcohol.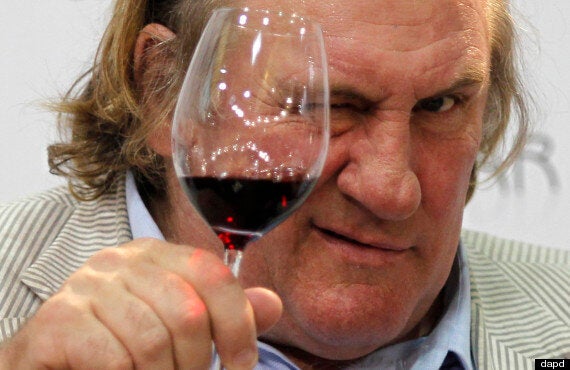 Gerard Depardieu thinks nothing of drinking 14 bottles of wine a day
"Imagine you're driving and your engine breaks down. You got out, and in your way are these animals. So you shoot, just to scare them.
"They don't move. I wasn't there for hunting. I was in Africa for Africa."
Animal welfare charity PETA has responded to Depardieu's claims with equal measures of scorn and cynicism. Founder Ingrid Kewkirk told Huffington Post UK: "And we're sure that he urinated in that airplane aisle to put out a fire and only nets songbirds to prevent his own starvation.
"How do you say 'Pull the other leg – it's got bells on it', in French? And what a lucky coincidence that he was not only fully armed but also ready to take careful aim and shoot them dead when they apparently had such poor eyesight that they mistook him for a gazelle? He either had no business being in the lions' territory, or he's a callous, cowardly, miserable 'little' man."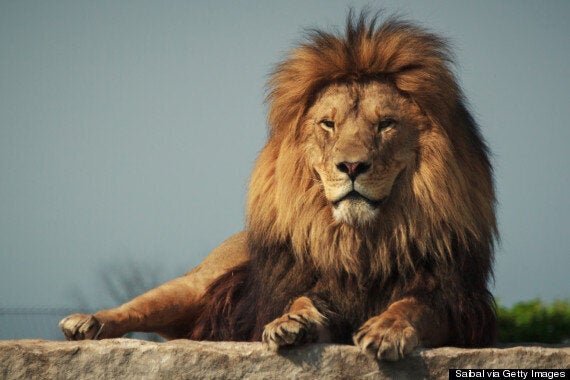 Depardieu claims to have shot two lions in 'self-defence' during a holiday in Africa
Of booze, Depardieu said he drinks when he's "bored" but claims he now exercises caution after undergoing five bypass surgeries and suffering from high cholesterol.
He elaborated with: "… If I ever start drinking… I can't drink like a normal person. I can absorb 12,13,14 bottles… per day. But I'm never totally drunk, just a little pissed. All you need is a 10-minute nap and voila, a slurp of rose wine and I feel fresh as a daisy."
The Green Card actor had been accused of moving to Belgium in order to escape paying higher taxes in his homeland.
Depardieu responded by accusing the French government of punishing the wealthy.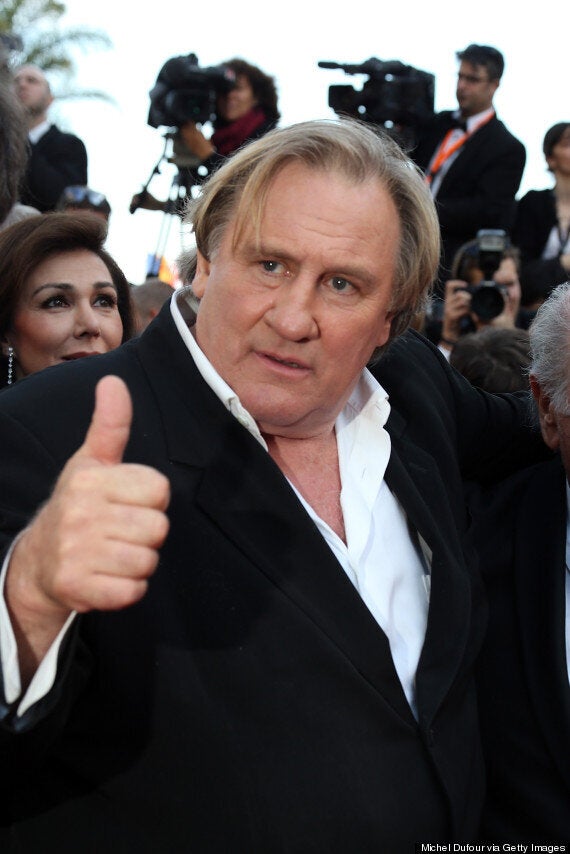 The French actor is now a Russian citizen after rowing with his native country over taxes
In a letter to the press, Depardieu, who claims to have handed over more than $190m (£118.75m) in French taxes throughout his lifetime, stated: "I am leaving because you believe that success, creation, talent, anything different must be sanctioned."
Addressing France's socialist President Francois Hollande, he added: "We no longer have the same homeland. I sadly no longer have a reason to stay here (in France). I'll continue to love the French and this public that I have shared so much emotion with... Who are you to judge me, I ask you… prime minister of Mr. Hollande? Despite my excesses, my appetite and my love of life, I remain a free man."
Popular in the Community