The Scottish independence referendum vote violated international rules, according to Russian observers who say the rooms used to count the votes were too large and boxes of ballot papers weren't properly checked.
The process didn't conform to "generally accepted international principles of referendums" according to Igor Borisov, who watched the vote-counting process in Edinburgh.
Four accredited Russian observers travelled to Scotland to watch the process in Edinburgh and the surrounding area.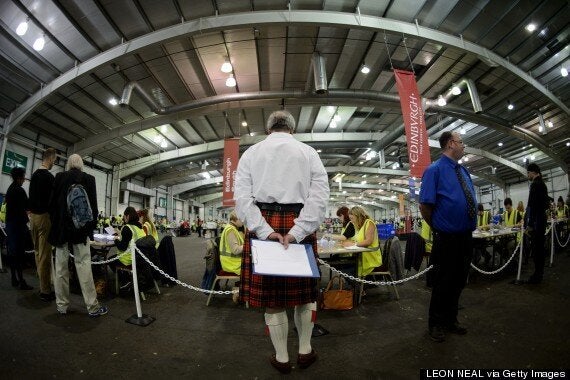 The vote count at the Royal Highland Centre counting hall in Edinburgh
Borisov, who is the chairman of the Russian Public Institute of Suffrage, told the Russian news agency RIA Novosti that while the referendum followed rules for elections in the UK, it did not fit in with international requirements - some of which the West has accused Russia of flouting in its own elections.
He said: "Today we say that those requirements that apply to us [Russia]... these requirements are not fully met."
Borisov described the vote-counting hall in Edinburgh as "a hangar for aircraft, located next to the airfield" which was around 100 metres by 300 metres in size.
He complained that the hall was too large for observers - who stood on the edge - to see what was going on: "Even if you wish impossible to see what is going on at these tables."
He added that the boxes of ballot papers were left "without any protection" and the vote-counters did not check where boxes were being delivered from, meaning that it would be impossible to judge if the vote had been rigged.
"No one here is interested even to those who bring sheets, do not put on any visa documents and signatures on the transfer papers. If there is some kind of a situation associated with rigging, it will be impossible to find," he said.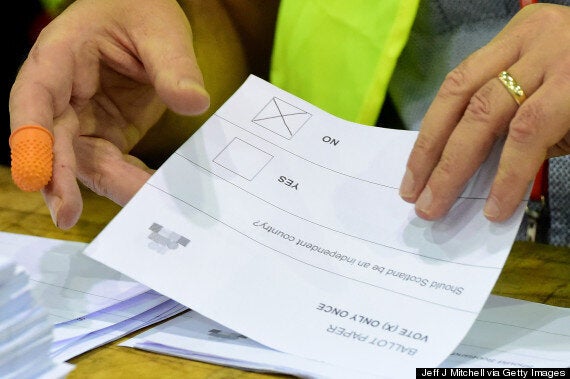 Ballot papers being counted
Russia itself has been internationally criticised for suspected widespread fraud in its elections. In 2011, foreign leaders like Hillary Clinton cast serious doubt on the victory of Vladimir Putin's party United Russia in parliamentary elections.
Thousands protested in the streets of Moscow after foreign monitors claimed that box-stuffing, cyber-attacks and harassment of officials had invalidated the result of the poll.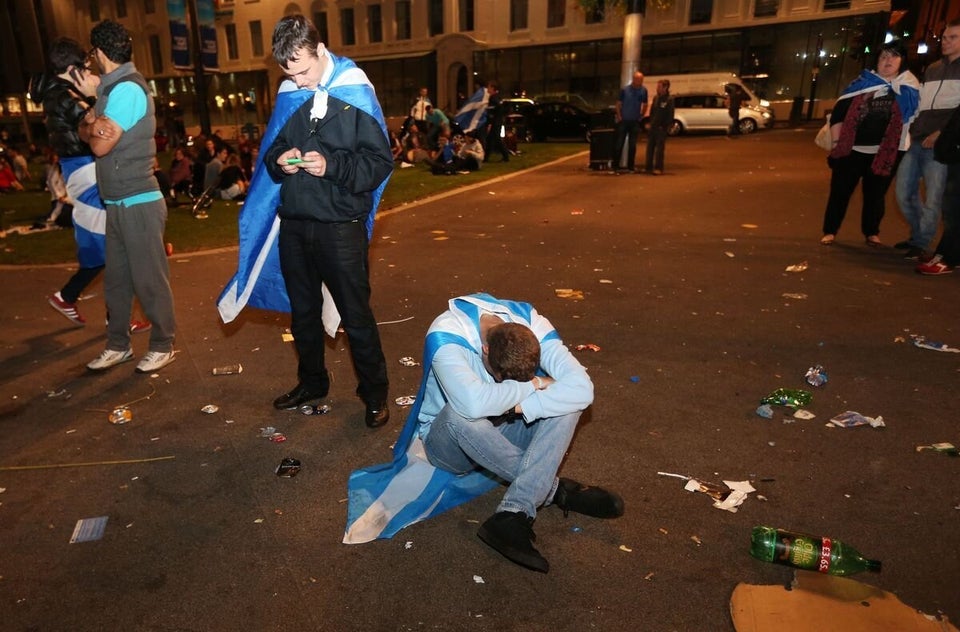 Scottish independence referendum results
Related