David Cameron will gather senior MPs at his official country retreat today to consider his plan to restrict the voting rights of Scottish MPs in the Commons in an attempt to deliver "English votes for English laws".
The Prime Minister has said measures to address the issue of MPs with seats in the devolved nations being able to vote on policies that do not apply in their constituencies must go "in tandem" with the process of granting fresh powers to Holyrood.
The debate comes as Sir Richard Leese, Labour leader of Manchester City Council, said people living in the North consider Westminster "extremely remote" and want to have powers closer to them to improve services.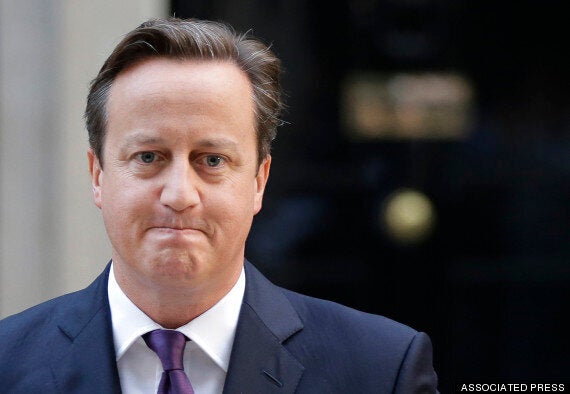 David Cameron will gather senior MPs at his official country retreat
He told BBC Radio 4's Today programme: "I certainly want to move quickly because we're behind, but this is not an issue of who votes on what in Westminster, this is about taking power away from Westminster - not devolution to England or even devolution to Scotland, it's devolution in England, devolution in Scotland.
"I make this argument that the leader of Glasgow would make exactly the same argument about the need for powers to go away from Holyrood to cities in Scotland as well."
He added: "I think fiscal devolution needs to happen but fiscal devolution is more complex than simply devolving power and resources. What we need to do is set off very, very quickly on a journey which starts with the devolution of power and resources to those places that are ready.
"It's not one size fits all, it's not at the same speed, but fiscal devolution ultimately has to follow."
The row over Cameron's decision to link the issues overshadowed the Labour Party conference, with Ed Miliband under pressure to support the changes.
The Labour leader said he backed greater "scrutiny" of England-only legislation by English MPs but stopped short of a pledge on votes, arguing that a major constitutional change should not be drawn up in a rushed "back of the envelope" way.
Both leaders sought to reassure voters in Scotland that the bitter row over constitutional change for England would not derail the timetable for setting out the next stage of the devolution process.
Together with Deputy Prime Minister Nick Clegg, the Tory and Labour leaders signed a vow to Scottish voters promising further powers if they rejected independence.
But Cameron announced within hours of the Scottish referendum result that the process for looking at the so-called West Lothian question about the voting rights of MPs would proceed at the same pace as the settlement for Scotland.
A No 10 source stressed the two processes would run in parallel, and the package for Holyrood was not conditional on reaching agreement at Westminster about English votes.
A Downing Street spokesman said: "The three pro-Union parties have made commitments on further powers for the Scottish Parliament and we have set out a clear timetable to do this.
"Lord Smith of Kelvin has agreed to oversee the process to take forward the devolution commitments with powers over tax, spending and welfare all agreed by November and draft legislation published by January.
"This Government has delivered on devolution and we will do so again in the next parliament."
The Prime Minister's "English votes for English laws" summit at Chequers has been seen as a bid to head off potential backbench rebellion on constitutional reform, amid concern about the promises made to Scotland.
Among MPs due to attend are former minister John Redwood, who has led calls for an English Parliament, and Commons Public Administration Committee chairman Bernard Jenkin, who has proposed a federal system for the United Kingdom's four nations and said that Scottish MPs may have to be barred from becoming Chancellor of the Exchequer under devo-max.
Also at the summit will be former cabinet minister Peter Lilley, the chairman of the backbench 1922 Committee Graham Brady, ex-attorney general Dominic Grieve, independent-minded Defence Committee chairman Rory Stewart, Welsh MP Guto Bebb, as well as MPs Margot James, Heather Wheeler and James Wharton.
Lord Strathclyde, who chaired a commission on devolution for Cameron, will also be present, as well as Leader of the Commons William Hague and Chief Whip Michael Gove.
Former Welsh secretary Redwood said: "We English are on the whole glad Scotland voted to stay with us, and wish the UK to be our country representing us abroad and taking the big decisions on defence, war and peace and general economic and monetary policy.
"We also now strongly feel that if Scotland is to have more devolved power we too need our own devolved government to balance the kingdom. We want a fair settlement over who makes the decisions, and how the money is raised and spent."
He said he wanted a "quick and straightforward way of ensuring that in future we have English votes for English matters" and added: "I just hope Labour and Liberal Democrats realise that if they wish to be serious contenders for votes in England they too now have to join us in creating justice for England."
A Cabinet committee chaired by Commons Leader William Hague will draw up the proposals, which could eventually be put to a vote in Westminster, something which the Tories hope will leave Miliband exposed.
On BBC1's Andrew Marr Show the Labour leader warned there must be no rush to resolve a century-old dilemma in the constitution, and insisted a call for constitutional change was not the key lesson to be learned from the referendum.
Labour, which has 40 of Scotland's 59 MPs, has most to lose from any measures which would restrict the voting rights of MPs representing constituencies north of the border.
Miliband said: "We have got to look at all of these issues ... we will look at any proposals people come forward with.
"There isn't a simple answer to this question ... we have been wrestling with this issue for 120 years, ever since we were talking about Irish home rule.
"I'm open to the idea of greater scrutiny of legislation by English MPs. But we can't do it in a back of the envelope, fag packet way. We spent two years trying to keep our country together - let's have a proper constitutional convention, let's look at these issues.
"I'm not in favour of a new Parliament, a new set of politicians - I don't think that's the answer. I am in favour of one House of Commons, with 650 MPs, because, goodness, we fought tooth and nail over the past two years to avoid our Parliament being split up and our United Kingdom being split up."
There was anger from senior Liberal Democrats about Cameron's move, with former leader Lord Ashdown saying it was "pretty disgraceful" and "playing politics with his own promise".
Lib Dem Treasury Chief Secretary Danny Alexander told The Guardian: "It is deeply frustrating that briefings over the last 48 hours have distracted from the crystal-clear commitment of all parties to deliver the change Scotland voted for last week."
He told the Murnaghan show on Sky News: "It's the people who voted No because they believed these commitments from the Westminster leadership, these are the people who are feeling most angry, most hurt, most disappointed in Scotland today."
"I think if we had our time again in Scotland we would do things differently," he said. "I don't mean the last week and the last two weeks. I am pretty proud of our campaign, that both Labour and Better Together ran."
"But, I think we watched the growth of nationalism and the party that attached itself to that sentiment, the SNP, and we watched it grow and probably didn't sufficiently address the intellectual basis of it until the referendum."