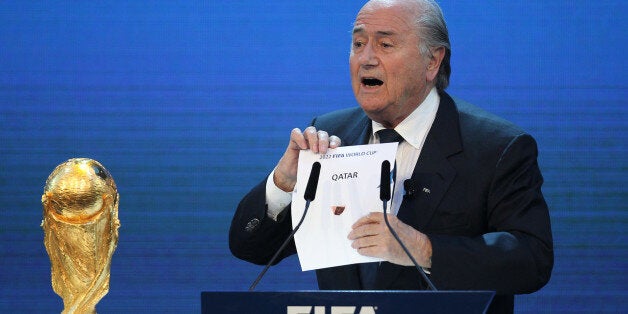 "When we chose Qatar to host the World Cup in 2022, we had no idea that it's a desert nation with extreme summer temperatures," one FIFA official told HuffPost UK Comedy.
"We were driven everywhere in air-conditioned limousines, went to meetings in air-conditioned rooms and stayed in air-conditioned hotels," said another.
"We thought that's why the people we dealt with wore long robes - to keep themselves warm."
It is believed that FIFA officials failed to notice Qatar's average summer temperatures of 40°C because they were distracted by the gold watches being dangled in front of them and the sound of workers falling from buildings.
The future of Qatar as a World Cup host is now in doubt following FIFA's discovery.
As one German official said, on suddenly realising the situation: "Fans from around the world will be coming and travelling in this heat and the first life-threatening case will trigger an investigation by a state prosecutor.
"Unlike the first life-threatening case involving an immigrant worker, that is not something that FIFA wants to be responsible for."
Popular in the Community