George Galloway gave one of the most controversial speeches in today's parliamentary debate considering the whether the UK should take action against the Islamic State in Iraq, as MPs tried to shout down the Respect MP.
Galloway told MPs that the terrorist group, popularly known as ISIS or ISIL, only controlled so much of Iraq as the population allowed them to do so, angered by previous Western military actions.
"That population is quiescent because of Western policies and Western invasion," he said, adding that the group "could not survive for five minutes if the tribes of Western Iraq rose up against them."
MPs are debating whether to send the Royal Air Force to the US-led bombing campaign, but British air strikes will be limited to Iraq rather than IS strongholds in Syria.
Galloway warned that futher action would see extremism "spread further and deeper around the world like just what happened in the [last] Iraq war".
The maverick MP went on to describe the debate so far as nothing more than "moving around imaginary armies", saying that it was not possible to bomb their bases as "they don't concentrate as an army [and] they don't have bases".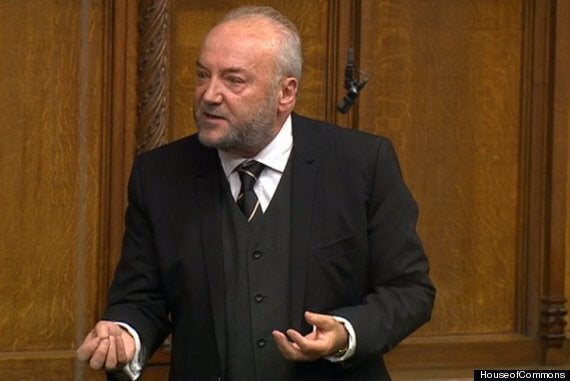 Galloway speaking in today's Iraq War debate
"The only way a force that size could successfully hold the territory they hold is if they have a population acting as the water in which they are swimming."
Labour MP Ian Austin jumped up in response to brand Galloway a "total disgrace" and suggesting people would be "appalled" by his comments. He later described the Respect MP's speech as "one of the worst I've heard" on Twitter.
Another Labour MP accused him of delivering a "lecture" to MPs, while Labour MP Ann Clwyd said that Galloway was "wrong", mockingly pointing out that he once shook the hand of Iraqi dictator Saddam Hussein.
Galloway, she said, "was the man who greeted Saddam Hussein as a great friend and a great leader of his peopne and shook hands with him".
The Respect MP told MPs that Isis was a "death cult" and that the United Kingdom should seek to back other countries already fighting the terrorist group.
"The Baghdad goverment has paid for weapons which have not been delivered," he said. "We have to strengthen the Kurdish fighters who are doing a good job fighting Isil."
Story continues below the slideshow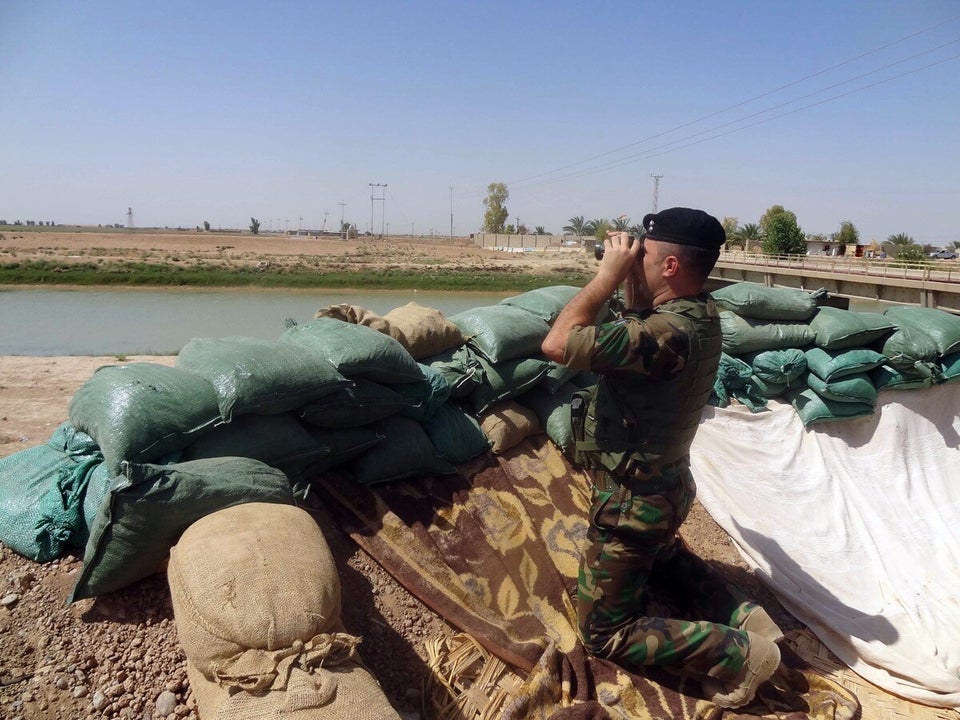 Iraq unrest
"The last people who should be returning to the scene of their former crimes is Britain, France and the United States."
Tory MP Zac Goldsmith expressed unease at Galloway being "shouted down" by fellow MPs, writing on Twitter that it was a "dangerous attitude". Other Conservatives did not share Galloway's sympathy towards Galloway, with former attorney general Dominic Grieve branding him a "human fog-horn".
The debate comes as the Danish government announced it was joining the coalition, sending seven F-16 fighter jets to take part in airstrikes against the group in Iraq. Belgium are also debating their involvement in the coalition, while the Netherlands has already announced it will take part. No European countries plan to deploy in Syria.
Danish Prime Minister Helle Thorning-Schmidt said her government would send four operational planes and three reserve jets along with 250 pilots and support staff. The deployment will last for 12 months. She urged other countries to participate, too. "No one should be ducking in this case. Everyone should contribute," she said.