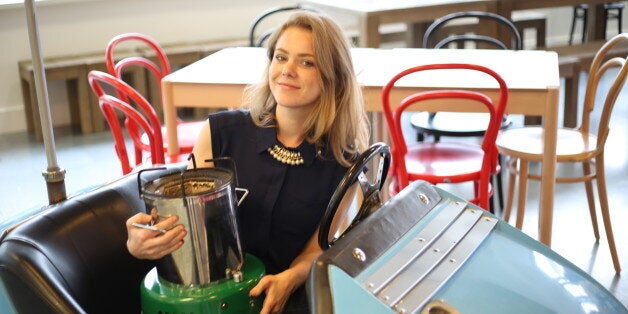 24-year-old Judith Walker was inspired to go into business with her brother Ruben in order to help Africans cook in a clean, cheap and sustainable way.
They fashioned a new ultra-clean cookstove, under the "African Clean Energy" name, which does not need a power hook-up or expensive fuel supply.
Fresh from selling thousands in Africa, the pair has an eye on taking their product into Europe. As a smokeless cooking contraption, the device is geared to be useful for domestic kitchens and on other occasions like outdoor camping trips and festivals.
HuffPostUK caught up with Judith to find out how their start-up has been going, and where they are aiming to take it.
African Clean Energy was founded in 2011 as a family business, so to some extent I have been involved all along. Earlier this year my brother and I started discussing a crowdfunding and media campaign, and I decided to join full time in order to help push us to the next level. It's been really exciting, and a huge learning curve!
What led you to design the Biomass Cookstove?
Being partly African, and with my parents living in Lesotho, we saw first-hand a need for a stove like this. There are so many things contributing to health and social issues in LDCs [Least Developed Countries] but we really saw the potential to make a huge impact on these huge health and environmental problems with one simple solution.
Biomass has been demonised a lot, mostly because we need to find more sustainable ways of using our natural resources, but many people lack the means to access alternative fuel sources.
How did you get the funding to get it sold around Africa?
A lot of funding for the initial designs, prototypes and machinery has come out of our own pockets. We are currently producing the first handmade thousand units of our brand new ACE 1 stove for a project in Port Elizabeth, with debt financing from a Dutch charity, and support from the Hillary Clinton-founded Global Alliance for Clean Cookstoves. We are also looking for support through our crowdfunding campaigns, with which we will be able to expand production.
What did you learn in the first few days?
Our previous model has sold 35,000 across Africa, and we have shown many potential investors that there is a huge market for the product. With an improved and more desirable design, we are now speaking to people who are interested in making a real difference by supporting our distribution plans that support those living in poverty having access to this improved way of cooking as well.
What's your aim as you look towards a UK audience?
We are speaking both to the environmentally aware and those that like spending time outdoors. A big part of this for me is that I can work towards really raising awareness about what a huge issue this is. I want people to have the stove and enjoy it, but also realise that they are contributing towards a huge improvement for potentially millions of people every year.
I have been thinking about applying for Dragons Den actually...! Kickstarter is a reasonably new platform for companies. It allows us to access a lot of people directly. I think it's an interesting way for start-ups and young companies to get out there on their own feet.
The Kick-starter won't be our only outreach for support, but it's a great place to start because there is a huge audience on there for us to speak to.
Who or what are your entrepreneurial inspirations?
I hugely admire the likes of Sir Richard Branson, Elon Musk and Bill Gates, especially because of the way they are striving to improve the world.
I feel like I am such a long way off of being able to make a difference like they do, but we are setting out to make that kind of difference right from the get go, so maybe we can catch up at some stage soon.
What's your ambitions in business over the next few years, and longer term?
Over the next 3 years we are really aiming at expanding our own distribution through Southern Africa. If we can set up some concentrated distribution points in areas that need it most, I really think we can start making a real difference very quickly.
We're also finding partners further away - other parts of African but also Asia and Latin America - who could potentially do local assembly, making us very scalable.
Sadly, though it is easy to see the problems with cooking on open fires when you are there to witness them, and while this problem kills more people than AIDS and malaria put together, it seems as if this problem is almost totally unknown with the greater public, and there isn't a lot of support (yet).
And with those in the know, there is a perception that stove projects always fail, and we have to show why we are different.
Personally I want to make sure we are partnering with people who are as dedicated to eradicating cooksmoke as we are. I want to set up projects in LDCs such as Lesotho that will give access to our cookstove as well as support in breaking the poverty cycle to those that need it most.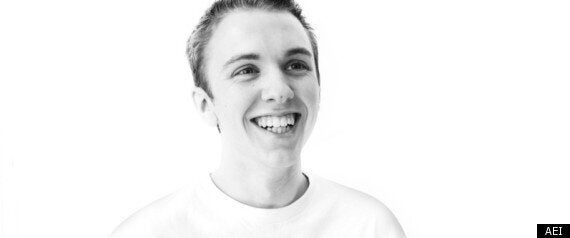 Young Entrepreneurs Who Make You Feel Ashamed
Popular in the Community