With Number 10 calling Mark Reckless' decision to defect to the Eurosceptic party "illogical", other MPs were more forthright in their anger, with many saying Reckless had personally promised them that he was not about to defect.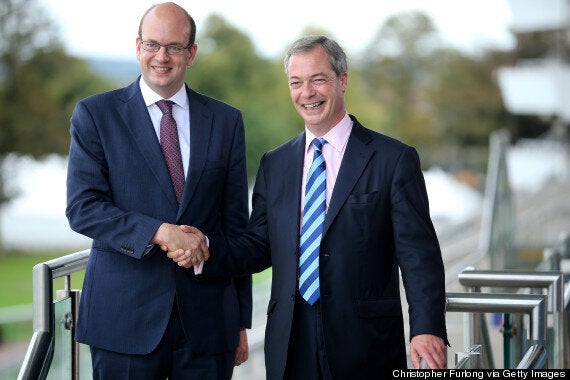 Conservative MP Mark Reckless and UKIP by party leader Nigel Farage pose for photographers after the tory MP announced he was defecting
Asked outright on Friday after he voted against airstrikes on Islamic State in what would be his last time in the House of Commons for the foreseeable future, he told Channel 4's Krisnan Guru-Murphy that he was not defecting. "No. Other Con MPs voted against and not aware Ukip has position," he tweeted.
Most baffling of all was a tweet yesterday that stated he would be leading the Conservative "battle bus" to Clacton to fight the by-election sparked by the defection of former Tory MP Douglas Carswell to Ukip. Less than 24 hours later, the pair were on the same side.
Andrew Mackness, chairman of Rochester and Strood Conservatives, said: "I am astonished and disgusted by Mark Reckless' decision - only 48 hours ago he proclaimed his support for the Conservatives and their plans for a referendum on Europe and he gave me assurances he wouldn't defect.
"He has misled the hardworking people of Rochester and Strood who voted for him. It is only the Conservatives who can deliver a referendum on Europe with a vote for Ukip being a vote for Ed Miliband."
MP Tracey Crouch, who has the neighbouring constituency to Reckless told Sky's Anuskha Asthana: "Nothing I can say right now would be becoming of a lady. I'm so angry. He looked me in eye and promised he wasn't go to defect."
"Mark Reckless' defection is no great surprise and no great loss," Tory MP Sarah Wollaston said. "If the fringe Right want to shuffle off the cliff, we shouldn't leap after them. The Conservative Party won't gain extra support by shifting right but millions of centre right voters would move elsewhere, myself included.
"I'm staying put and fighting for the centre right to be at the heart of the Conservative Party, not a UKIP panic attack. In many ways these defections are an opportunity to reset and reassert the Conservative Party at the centre right."
"Told Mr Reckless he should join Ukip four years ago! Pleased not to have him speaking for my party anymore. Relishing that election fight!" tweeted Andrew Griffiths, Tory MP for Burton and Uttoxeter.
"They are like insurgents. Hiding with a cover story, then doing the deed. Not good," Tory MP Michael Fabricant tweeted.
The Tories are believed to have spent the last few weeks courting Reckless and trying to talk him into staying, with the rebellious MP topping many analysts' lists of potential Ukip defectors. Tory Chief Whip Michael Gove is said to have taken Reckless for lunch in the Members' Dining Room to discuss his concerns in recent weeks, and Reckless had denied as recently as yesterday that he would follow fellow Eurosceptic Douglas Carswell into the open arms of Nigel Farage.
A Conservative spokesman said: "Mark Reckless' decision to join Ukip is completely illogical. He says he wants action on a European referendum, tax and immigration. The only party capable of delivering on these issues is the Conservative Party - and a vote for Ukip is a vote for Ed Miliband."
Reckless has had a controversial career in parliament since he was elected in 2010, first coming to prominence when he had to miss a vote because he was "too drunk" in the House of Commons bar.
In 2012, he was back in the headlines when he was credited with masterminding the coalition's first Commons defeat, leading 53 Tory rebels to join with Labour to back a motion demanding a real terms cut in the European Union budget.
The vote came as a severe embarrassment to David Cameron on the eve of crucial talks in Brussels.
It underlined his reputation as a serial rebel, going back to early days of the coalition when he was one of just six Tory MPs to vote against the Government on tuition fees. Typically, perhaps, his final act as a Conservative was to vote against the Government over air strikes on Islamic State militants in yesterday's emergency Commons debate.
Farage told the conference that research shows Carswell is on course to win with 56% of the vote, pushing the Conservatives into second on 24%.
The poll by Conservative peer Lord Ashcroft suggests that Ukip will also take seats in South Thanet - where the Ukip leader is standing - Boston and Skegness, Eastleigh and Thurrock.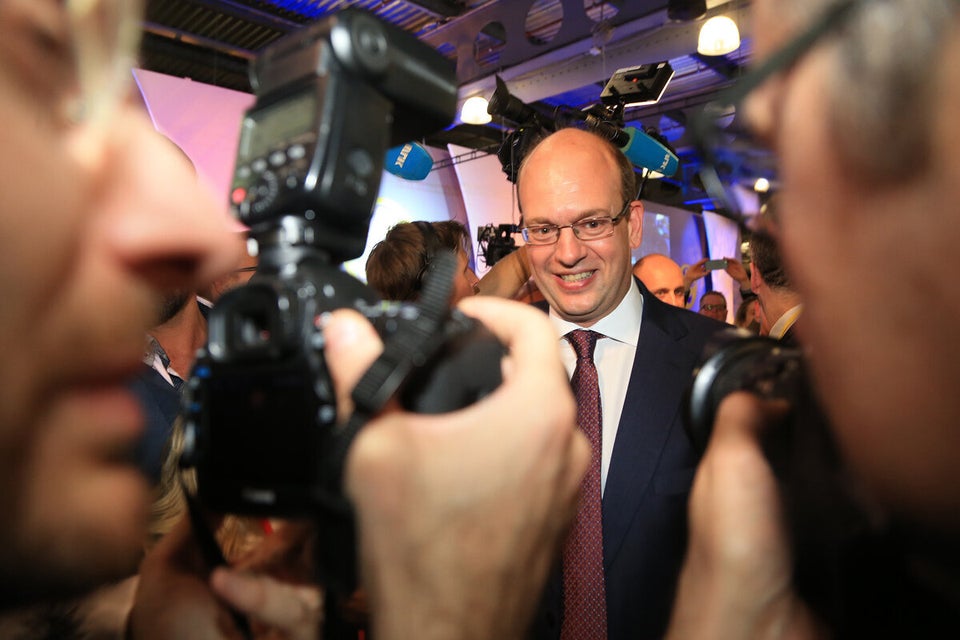 Mark Reckless Defects To Ukip
Popular in the Community