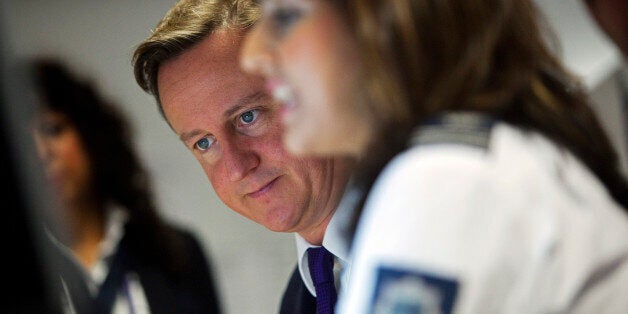 The Conservatives will push to change the European principle of free movement if they win the next election in a bid to curb the number of immigrants coming to Britain, a senior Tory minister has indicated.
Speaking to the Huffington Post UK, Europe minister David Lidington said: "We will be wanting to make certain at a European as well as a national level that the right of people to work or retire around Europe does not become a right to travel around in order to collect social security benefits or commit crime."
Lidington indicated that the coalition would seek to change the rules surround new members joining the political bloc so there were "qualitative benchmarks" they must pass. He was speaking at a Tory party conference fringe event on European reform in Birmingham on Tuesday night.
Appearing alongside him, Tory MEP Vicky Ford told HuffPostUK that her party was bound by its manifesto pledges on immigration to seek to curb European freedom of movement.
"If we don't negotiate some of the conditions around [the freedom of movement], then we will have broken our election manifesto pledge, she said.
Ford added that conditions surrounding the EU founding principle were "very sensitive", but "the UK is not alone in discussing it."
The pair's remarks, made at a discussion hosted by the eurosceptic Business for Britain pressure group, the Centre for European Reform and Business for New Europe, come as pressure mounted for Britain to curb European free movement.
"If we are serious about immigration the most important change we need to see is the free movement of people has to end," he said.
"We can't be wet about these negotiations. We have to be ambitious. You have to believe in Britain. We have got to recognise the strength of our position and be clear if we don't get the Europe we want - we can just leave."
Labour's shadow business secretary Chuka Umunna has also suggested limiting the number of EU migrants coming without a firm job offer in order to stop the "free movement of job-seekers.
However, one senior Labour MP branded Umunna's idea, "superfluous". Mark Hendrick, member of the Foreign Affairs Committee, said that the UK would fail to change it.
He told the Huffington Post UK: "The European Union is founded on the basis of the free movement of goods, people and services.
"That principle will remain in perpetuity and neither the current government nor any future Labour government would be allowed by the vast number of other member states of the European Union to deviate from this principle."
The mounting debate about EU migration controls comes after the expiration of restrictions on Bulgarians and Romanians working in the UK on 1 January, giving them the same right to work in the UK as other EU citizens.
The government introduced new rules that came into force from 1 January which mean that all EU migrants will have to wait three months before they can claim jobseeker's allowance and other out-of-work benefits.
Popular in the Community