Miriam Gonzalez Durantez has given a rare personal TV interview, revealing she doesn't understand the concept of women "having it all".
The successful lawyer, better known as the wife of Deputy Prime Minister Nick Clegg, dismissed the much-used phrase for women achieving in every sphere of life.
She said her goal is to combine family and professional life in the way that men do, and that she sees this as "just wanting to have what men have."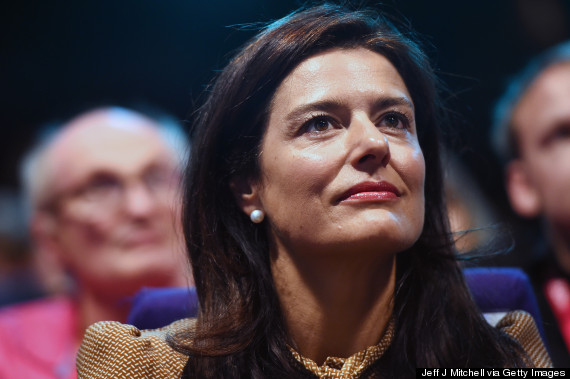 Miriam Durantez is a lawyer and is married to Nick Clegg
Durantez has three young children with the Liberal Democrat leader. The 46-year-old is sometimes touted as an example of an ideal woman who "has it all".
But, in a TV interview with Sky News, she said equality with men was her aim.
READ MORE:
"I never understand what people mean when they say 'having it all'. I personally have never wanted to 'have it all' as a general aim. I just want to have what men have," she said.
"Lots of men have a successful professional life - or what looks like success to them - and they fit it together with a family and that is what I want to have.
"There will be other women who don't want that. It is different for different women and different men."
Echoing prominent business woman and feminist Sheryl Sandberg, the chief operating officer of Facebook, she added that the most important decision she made was who to have children with.
Durantez stressed that choosing Nick Clegg as the father of her children was more important to her than any lifestyle aspirations.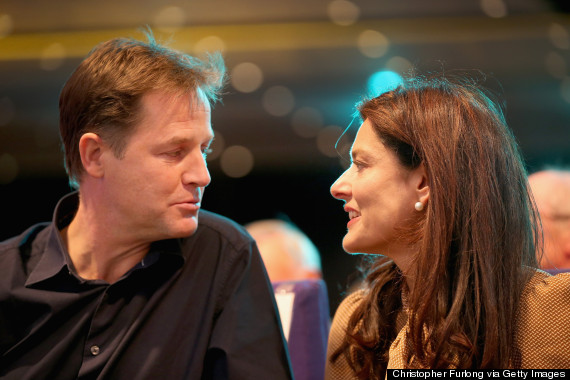 Nick and Miriam at the Liberal Democrat conference
"Childcare is an issue, obviously. And I think that, as Sheryl Sandberg said, the most important decision of your life is who you decide to have children with."
Spanish-born Durantez was speaking during a visit to a Glasgow college, where she spoke to female students as part of the Inspiring Women campaign which connect girls with successful women who can act as role models.
MIRIAM DURANTEZ PROFILE

Born: Olmedo, Spain

Age: 46

Profession: Partner at international law firm Dechert

Family: Married to Nick Clegg, the Deputy Prime Minster since 2000, with three children

Religion: Practising Roman Catholic. Nick is agnostic but their children are being raised as Catholics
Durantez has previously challenged her husband to publicly support the idea that men caring for their children does not make them less manly.
Asking a question during a speech in April, she said: "There is an issue of attitudes. There are many, many dinosaurs out there… who still think that if a man takes care of his own children he is somehow less of a man.
She asked her husband: "Would you and other modern working fathers start saying, not only loudly but also proudly, that taking care of your own children and being responsible for your children does not affect your level of testosterone, and that those men who actually treat women as equals are the ones with most cojones?"
Clegg, who had joked before the question that he was "terrified" of what Durantez would ask, said: "I of course agree with you. The idea that it is not manly to care is as absurd as saying it's not womanly to work."
The Liberal Democrat annual conference is currently taking place in Glasgow.
Durantez has reportedly been behind some of her husband's political actions, such as his strong stance on the Liberal Democrat peer Lord Rennard, who allegedly sexually harassed women but refused to apologise.