The Sun has come out all guns blazing today against Islamic State (IS) - but this time with great emphasis on sympathy for British Muslims, a group it has previously been accused of slandering.
The front page has the headline "UNITED AGAINST IS" on top of a large photo of a woman wearing a headscarf in the colours of the Union Jack.
"The Sun urges Brits of all faiths to stand up to extremists," the tabloid says, adding that Muslim clerics must "ceaselessly condemn IS".
In a strongly-worded editorial in which it calls IS "shadows from the Dark Ages", the paper says: "We must not give way to Islamophobia. The military success of IS vastly exaggerates its support.
"Most British Muslims are proud to belong to both a nationality and a religion which value peace, tolerance and the sanctity of life."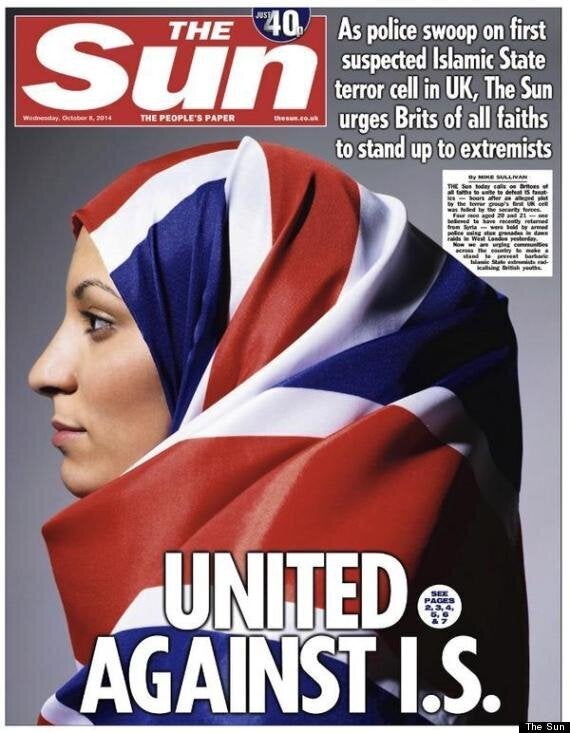 The Sun's front page today
Across six pages, the paper pushes its new campaign, saying "Together we can defeat IS", which won it support on social media for the "bold" front page.
Some might say it was ironic that The Sun came out so strongly against Islamophobia, given that Britain's biggest selling paper has often been accused of it in recent years - through inflammatory emphasis on religion to outright inaccuracies.
Here are six of those times.
6 Times The Sun Was Accused Of Islamophobia
Related