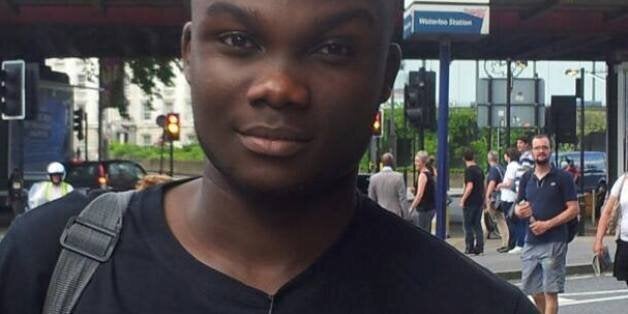 Timothy Armoo, 19, is truly a modern entrepreneur, having created a business off the back of the online video giant YouTube.
The Warwick University student's business, Fanbytes, offers businesses the chance to reach young people by teaming up with online celebrities for exciting and quirky activities - like skydiving or Go Ape.
With YouTube now attracting more than 1 billion unique users each month, famous YouTube users can have quite the following, which is hugely lucrative for brands trying to get young people's attention.
Fanbyes is Armoo's third firm, having started and sold his first company at the age of 17. It has already attracted funding from angel investors and got some serious names on board - like Nicholas Wheeler, founder of the Charles Tyrwhitt Shirts menswear range.
HuffPostUK caught up with him to find out how he has come so far as an entrepreneur, and what his plans are for Fanbytes.
How did your first two businesses go?
I started my first company, a tutoring firm, when I was 14, to win a bet with a friend of mine. It grew quite quickly and within 7 weeks had scaled to 65 people.
It was a slightly intimidating prospect being so young and having tutors who were relatively older. Revenue grew quickly, as well as headcount, however being naive, I failed to realize the economics of marketplaces.
Without a site or some sort of technical infrastructure to track and book the tutors and those who needed tutoring, there was nothing stopping the tutors under my roster going directly to parents they had initially worked with and thus cutting me out of any commission. That practice became rife and so ultimately the business became a futile pursuit.
I dabbled in a few things afterwards but at 17 I started a media company. It was a business publication both online and offline. We secured good distribution deals with universities in order to supply the offline version however we failed to actually realize the economics of starting an offline magazine and within a few months it became painfully clear that the offline version would tank.
Consequently we spent a lot of time on the online version and managed to make it into a profitable entity and within 9 months, were approached by a US company to sell it on. The price was certainly not something you'd write to Techcrunch about, but it was a useful sum of money for a 17 year old.
Where did you get the idea for Fanbytes?
Fanbytes was started because I noticed the emergence of YouTube content creators as being hugely influential in popular culture. Brands are keen to reach the teen audience that YouTube stars command, as increasingly teenage views are moving from traditional TV to more short-form content. We provide a way for brands to run user generated contests where fans can win unforgettable experiences with their favourite YouTube stars.
An interesting example was a campaign we recently did with Go Ape.
They wanted to reach more teenagers directly to head to their locations around the country, we matched them up with a YouTube star Scarlett Saint who fitted Go Ape's fun, live-life-to-the-fullest nature and the contest was for people to upload pictures of a time they did something good or kind.
It was an incredible reception with people around the country, doing great kind acts and uploading to our site and sharing amongst their friends to get votes for the contest. The more points they got the greater their likelihood of winning the experience.
It was a win-win: the brand had a great way to engage with millennials and they were able to get two incredible edited videos pre and post the competition, while the YouTuber had a great way to engage her fans and do something different.
How has business been going?
Very well, we raised a round of funding about a month into the idea from some fairly well known investors. I think it speaks volumes of the market potential and also of the team assembled that they entrusted money to two 19 year olds to go out and build a company. Given our progress, we are also in the throes of closing a larger round in the next couple of months.
On the YouTube side, within 3 short months, our current YouTube partners now have over 900,000 in subscribers, which is pleasing. From the brand side, we're now working with international brands such as Popchips and New Look with many brands such as Activision and Disney in the pipeline. There is an element of consolidation happening here with traditional media brands buying new YouTube-centric companies, an example being Disney's purchase of Maker Studios for a total of $500 million, and so it's an increasingly exciting time for us.
What's your business ambition?
There is an enormous amount of value that can be creating in the realm of online video. I think we're in the nascent stages of YouTube really being a platform for original entertainment.
Consequently, the long term is to be a major player in that space. The larger opportunities however lie in using technology to help the YouTube stars, brands and teen audiences to engage and communicate in more native and authentic ways, this involves creating formats not only on YouTube but also off YouTube.