Judy Finnigan has come under fire, after appearing to defend the convicted rapist Ched Evans, during her debut appearance on 'Loose Women'.
The presenter was involved in a discussion with her fellow panellists, when she described the former footballer's attack on a 19-year-old girl as "non-violent". She later apologised for her comments after complaints appeared on social media.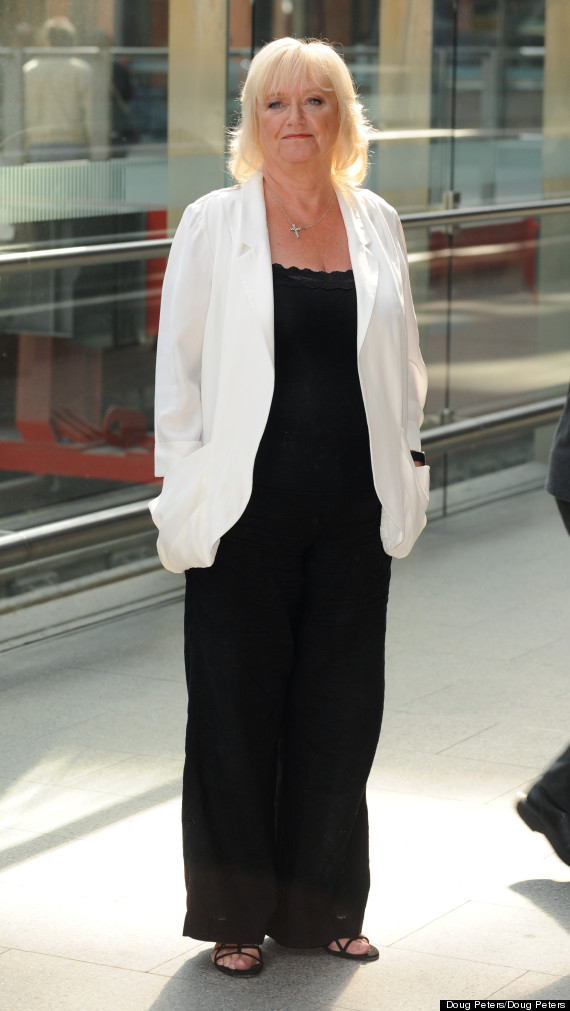 Judy Finnigan
Ched is expected to be released later this month, having served half of his five-year sentence, and the women were discussing this when Judy made her comments.
"He's served his time. The rape and I am not, please, by any means minimising any kind of rape - but the rape was not violent," Judy stated. "He didn't cause any bodily harm to the person."
The former 'This Morning' presenter then went on raise the issue of how much alcohol the victim had drunk on the evening of the attack - a point which has enraged Twitter users.
"'It was unpleasant, in a hotel room, I believe, and she was – she had far too much to drink," Judy said. "And you know, that is reprehensible, but he has been convicted and he has served his time.
"Now when he comes out, what are we supposed to do? Just actually refuse to let him do his job? Again, even though he has already been punished?"
The former This Morning presenter later apologised for her comments: "I apologise unreservedly for any offence that I may have caused as a result of the wording I used."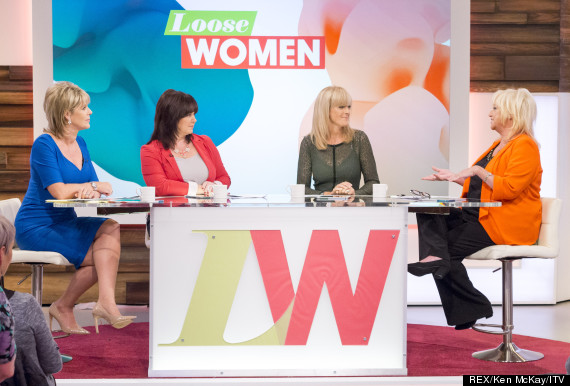 Judy was making her 'Loose Women' debut
Ched was found guilty after admitting to having sex with the woman, who informed the jury at Caernarfon Crown Court that she had no memory of the incident.
The prosecution stated that she was too drunk to have consented to sexual intercourse.
A number of outraged Twitter users have shared their disgust at Judy's standpoint:
#judyfinnigan is a national disgrace. Drunk girls do not deserve to be raped.... And people wonder why so many go unreported!

— Ruth (@RuthWhitex) October 13, 2014
Rape is the rape. Don't matter if your drunk or sober. Dumb cow #judyfinnigan

— moody (@jadeybaby31) October 13, 2014
Judy Finnigan is the reason that some rape victims do not report for fear of being blamed. What a disgusting woman, she should be ashamed.

— sasha cooper (@Sasha_pants) October 13, 2014
Judy Finnigan's tv comeback went well. On Chad Evans " It wasn't a bad rape…there was no physical harm". Dear oh dear…..

— Nικος Ξυδιας (@Greekbluenose) October 13, 2014
However, a handful of Twitter users have supported the presenter's comments.
as usual people jumping the gun, Judy Finnigan's first point was that #evans had served his time, which he has. her comments on the nature..

— Sophie (@soford) October 13, 2014
I agree with comments made by #JudyFinnigan today. Ched Evans should be entitled to return to football when released from prison.

— Ash Kelly‼️ (@ash_kelly26) October 13, 2014
Over 100,000 people have signed a petition which states that Ched should not be able to return to playing football for his former club Sheffield United.
Judy isn't the first star to cause controversy with comments on sexual assault. Earlier this year, Charlize Theron sparked outrage when she compared media intrusion to rape.
LIKE US ON FACEBOOK | FOLLOW US ON TWITTER