A Tory councillor who once described golliwogs as "nostalgic, not racist" has called for those on "good benefits" to be banned from using food banks as they can afford food.
Dawn Barnett, 72, made the comments despite food banks her Brighton and Hove ward only accepting those referred to them by medical experts.
She told the Argus: "I know of people who are getting really good benefits that are going to charity food banks and coming out with big bags of food.
SEE ALSO: The 10 most common myths about food banks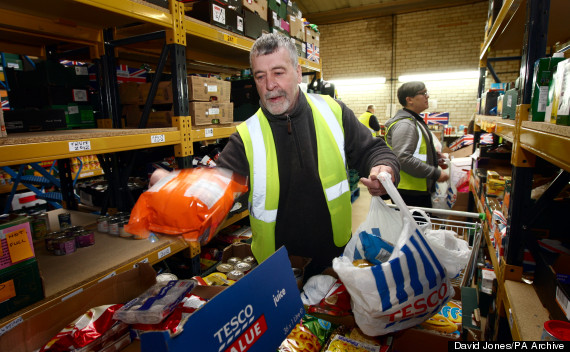 Nearly one million people accessed food banks in the UK over the last year
"These people are not in need of these handouts. I think these charities need to find where the genuine need is.
"There are a lot of people who don't go along to food banks who are in much more need than these people I have seen use the service."
Food banks have seen a huge increase in number since the beginning of the recession with 1,000,000 people in the UK using one in a 12 month period.
Emma Daniel, Labour councillor for Hanover and Elm Grove, said benefit cuts were responsible for forcing more people to rely on food banks.
The Trussell Trust - who run many of country's food banks - have even accused the government of violating the human right to food in light of these figures.
A spokesman for the charity said: "Everybody who comes to the Trussell Trust is referred by a frontline professional such as a social worker, health visitor or doctor to ensure that the need is genuine.
"These workers are much more likely to come across people than we would be able to find working with them and they can make people in crisis aware of food banks."