Last night Haines' family issued a tribute to the "kind, caring" 44-year-old while appealing for unity in the face of the global threat posed by the terrorist group formally known as Isis.
His brother Michael said terrorism "affects us all" on the eve of a service at Perth Congregational Church five weeks after Haines' killing.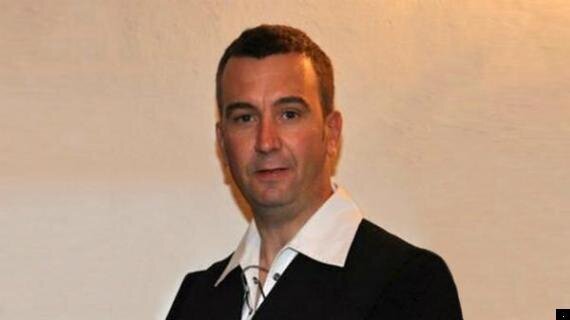 The father of two was taken hostage in Syria while working for international relief agency ACTED in March last year.
He had been been helping refugees in a camp near the Turkish border when he was snatched by Islamic State militants.
Michael Haines said: ''David would want us all to remember that extremism, terrorism and the mistreatment of people is not something that just happens to those thousands of miles away.
"It's something that affects us all in the UK too. My brother's killers want to hurt all of us and stop us believing in the very things which took David into conflict zones - charity and human kindness.
"I am calling on all of us - every community, every faith - in the coming weeks and months, to find a single act of unity. One simple gesture, one act, one moment that draws people together.
"My brother didn't see other nationalities or religions, he just saw other human beings in need of a real help to get by, or sometimes a lot of help to live to see another day.
"This is how my family will remember him, and we hope you all will too - a man full of kindness, open and caring, willing to cross the road to help others."
Born in Yorkshire, David Haines was brought up in the Perth area and attended the local academy before serving 12 years as an aircraft engineer with the RAF.
He later took up humanitarian work and assisted aid agencies in some of the world's worst troublespots.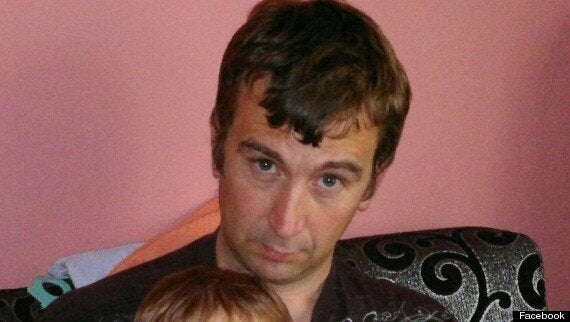 Slain British aid worker Haines
He was in Libya during its civil war in 2011, working as head of mission for Handicap International, which helps disabled people in poverty and conflict zones around the world.
Nicolas Henin, described how the horrific acts to the men he had been "very close" with had brought back "brutal" memories of his time as a hostage.
He described former taxi driver Henning as "totally innocent" and "always willing to help others" and said Haines had dedicated himself to a selfless life, adding: "These people... I find it really immoral to have killed them."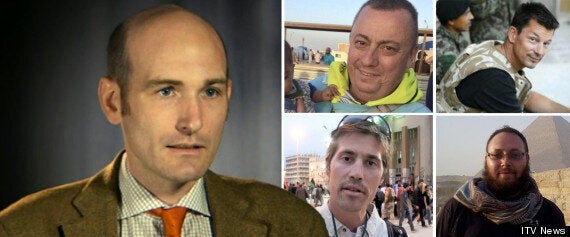 Henin (L) With Fellow Hostages Alan Henning, John Cantlie, James Foley And Steven Sotloff
Haines has a teenage daughter, Bethany, from a previous marriage and a four-year-old daughter in Croatia with his widow Dragana Prodanovic Haines.
Haines' brother said David's death had broken the family's heart but they had been "overwhelmed" by messages of support from the British public and people all over the world.
He said: "I am recording this message in the hope that people across Britain will listen to my family's story and understand that the fight against terrorism and extremism isn't something that happens to other people, it affects us all.
"How we react to this threat is also about all of us. Together we have the power to defeat the most hateful acts.
"Acts of unity from us all will in turn make us stronger, and those who wish to divide us weaker."
Prime Minister David Cameron described the beheading of Haines as ''an act of pure evil'' after Islamic State released a video showing his murder last month.
The wife of murdered British hostage Alan Henning, who was shown in a video from Islamic State two weeks ago, has also appealed for people to come together to stand against terrorism.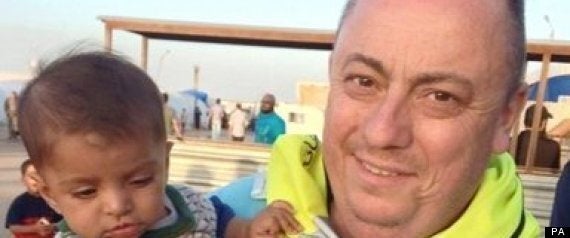 In a joint letter with Michael Haines published in the Guardian newspaper, Barbara Henning called on people to unite, saying: "Together we have the power to defeat the most hateful acts."
"We condemn those who seek to drive us apart and spread hatred by attempting to place blame on Muslims and the Islamic faith for the actions of these terrorists," the letter stated.
The pair said they have been overwhelmed by messages of support from around the world.
Popular in the Community