'X Factor' singer Chloe Jasmine has hit back at critics who claim she's putting on her "posh" accent in a new interview with Heat magazine.
SEE MORE:
Shortly after she got us all talking with her impressive audition earlier this year, it emerged she'd first been on the show eight years earlier when she was still a teenager, speaking in a noticeably different accent and chatting about how she "craves" fame.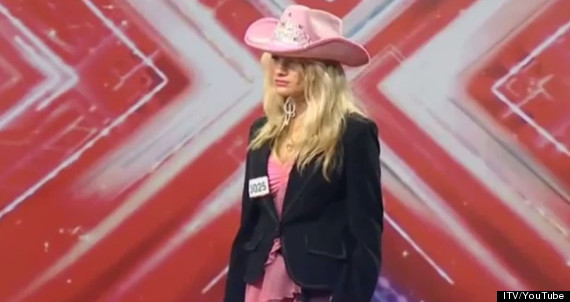 Chloe, and her cowboy hat, did not win her any fans in 2006
After the video of her original audition surfaced - which saw Simon Cowell describe her as "every parent's nightmare" - Chloe was accused of putting on her posh accent to play up to the cameras, but she's now insisted that the opposite is true.
In a new interview, Chloe tells Heat: "Every time I went on holiday with my family, people would say, 'Why do you talk like that?' People snapped my Versace sunglasses in half. So I thought, 'What would these people like to see?'
"Everything they told me to say, I just said in this not-posh accent… I was acting like a walking, talking Barbie doll and I'm ashamed of myself now."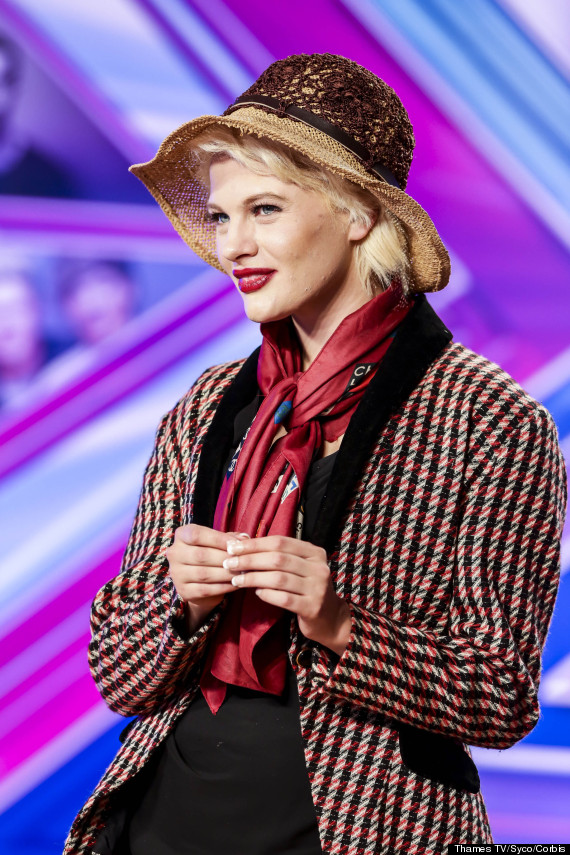 Second time around, Chloe was much more successful
During her time on 'The X Factor', which came to an end when she was eliminated this weekend, Chloe has never been far away from the newspapers, particularly after it was reported that she'd posed for raunchy nude photos and modeled for a sex toy website.
Chloe remains unapologetic about these pictures, saying: "I don't know why people are so ashamed of their bodies. There's a lot of money in that. I needed to pay my rent. I got £600 a day for that!"
On Sunday night, the judging panel voted Chloe out of the competition, saving eight-piece boyband Stereo Kicks in her place, although it sounds like they may be a few members short when we next see them, after it was reported Louis Walsh is thinking of kicking two of them to the kerb.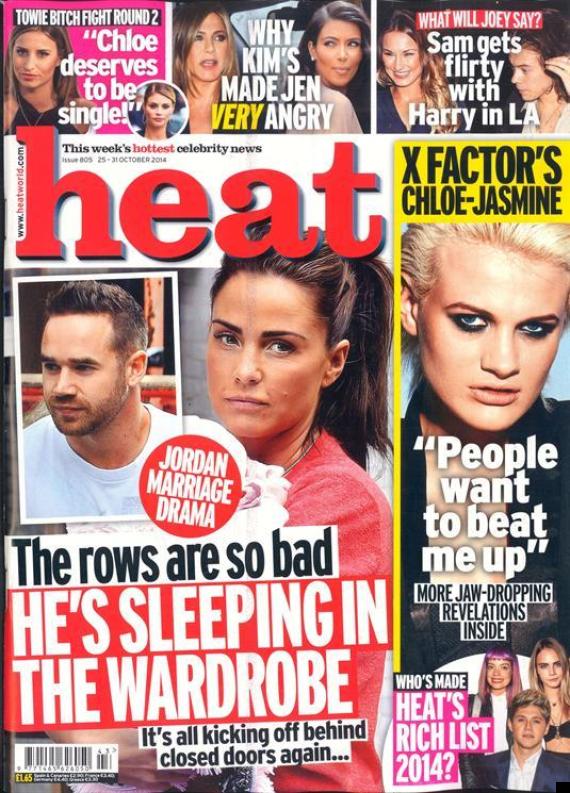 Read Chloe's full interview in the new issue of Heat magazine, out now.
LIKE US ON FACEBOOK | FOLLOW US ON TWITTER