Lynda Bellingham didn't get to spend the last Christmas with her family that she so badly wanted, but a new campaign means she could be in the homes of families all over the country this festive period.
SEE MORE: We Forgot How Great Lynda's Oxo Ads Were
Lynda, who sadly died after losing her battle with cancer this weekend, was arguably most recognisable for her role as the 'Oxo mum' in adverts that ran for over a decade.
Now a new Facebook campaign has been set up encouraging Oxo to run the old ads this year, in the run-up to Christmas.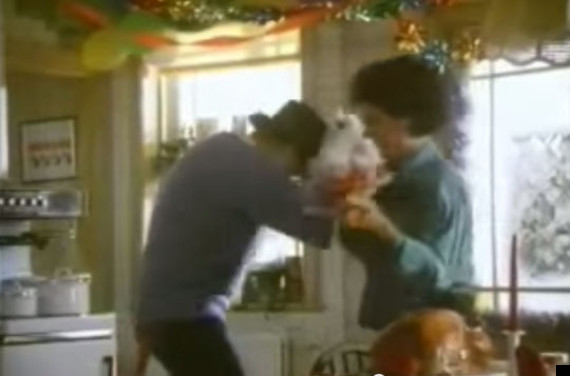 Lynda in the Oxo Christmas ad in 1984
The Facebook group 'Bring back the Oxo Christmas advert in memory of Lynda Bellingham' has already accrued over 96,000 members in just one day, since the devastating news broke on Monday that the 'Loose Women' presenter had died.
The group posted a message yesterday, encouraging its followers to like and share the page, to "make the advert broadcast in her memory", adding: "She wanted Christmas one more time."
The campaign to get Lynda back on screens this Christmas would be especially fitting following an interview her husband, Michael, gave to Yours magazine.
He said: "She started her career as an actress and never thought of herself as a celebrity. She's always been an actress."
SEE MORE:
As well as her long-running role in the Oxo ads, she also starred in 'Doctor Who', 'All Creatures Great And Small' and even treaded the boards in a nationwide tour of 'Calendar Girls'.
LIKE US ON FACEBOOK | FOLLOW US ON TWITTER