A Cabinet minister has ramped up Tory rhetoric on immigration by warning that British communities are being "swamped" by incomers from the EU.
Defence Secretary Michael Fallon dismissed German opposition to changing free movement rules within the union, complaining that some towns are "under siege".
The comments are the latest escalation in clashes with European counterparts, after David Cameron reacted furiously to a shock demand to pump an extra £1.7 billion into the Brussels budget last week.
The prime minister and the Tories are trying to talk tough on immigration and Europe, fearing the surge of Ukip - but Mr Fallon's comments are a significant escalation.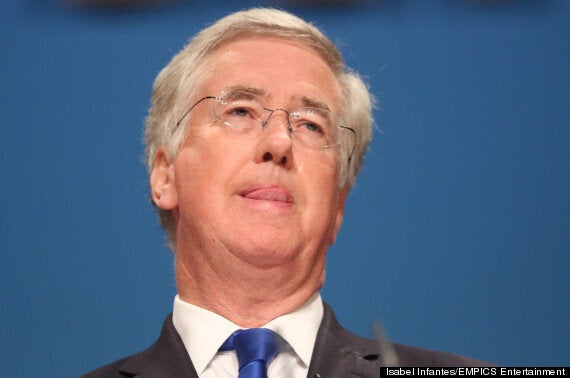 Michael Fallon said some towns were 'under siege' after being 'swamped' with immigrants
Amid Conservative fears about the rising popularity of Ukip, the Prime Minister has pledged to make clawing back control over immigration a "red line" in renegotiating UK membership terms, ahead of a mooted in-out referendum if he is still in power in 2017.
But his prospects of success have suffered a blow after German chancellor Angela Merkel flatly rejected the prospect of radical change.
"Germany will not tamper with the fundamental principles of free movement in the EU," Mrs Merkel told the Sunday Times.
Speaking on Sky News' Murnaghan programme, Mr Fallon insisted negotiations had not even started yet.
"The Germans haven't seen our proposal yet, and we haven't seen our proposal yet," he said.
"That is still being worked on at the moment to see what we can do to prevent whole towns and communities being swamped by huge numbers of migrant workers.
"In some areas, particularly on the east coast, yes, towns do feel under siege from large numbers of migrant workers and people claiming benefits. It is quite right that we look at that.
"The original treaty when it was drawn up 50 years ago did not envisage these vast movements of people, and we are perfectly entitled to say this needs to be looked at again.
"We will put our proposal forward and we will look for support from other member states as well, including Germany."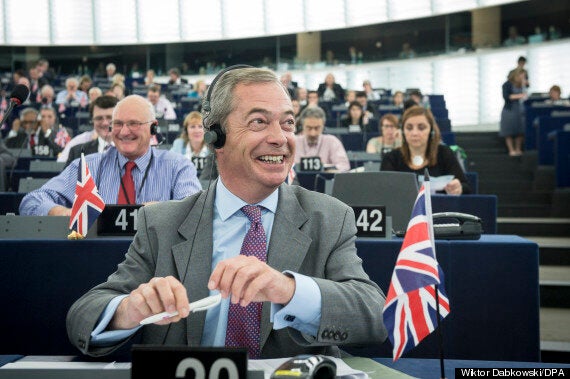 Mr Fallon's comments were dismissed as trying to pander to Ukip and Nigel Farage, by the defence secretary's Lib Dem coalition ally
When challenged that the ability of EU citizens to come and work in Britain would not be up for negotiation, Mr Fallon said: "That is the current position. We are looking at changing that to make sure there is some control.
"She (Mrs Merkel) hasn't seen the detail of our proposals yet because we haven't put it forward yet. We can't simply say that's been the rule for 50 years and it can never ever be changed.
"Things have changed in Europe.
"We have seen large movements of not just migrant workers but migrant benefit claimants as well right across Europe, and we are fully entitled to say this is making a difference to us that now needs to be dealt with."
Mr Fallon said the Tories wanted to restrict how many migrants could come in to do particular jobs, or live in particular
"We are looking at numbers particularly, is it right to allow huge numbers to come in particular sectors, in particular areas of the country without any kind of restraint at all," he said.
"We're looking at things like national insurance numbers and so on, but we have not finalised our proposals yet."
But Energy Secretary Ed Davey warned against pulling up the "drawbridge on the English Channel".
He also accused the Tories of using rhetoric to fight off the Ukip threat in the Rochester and Strood by-election rather than facts when discussing immigration.
The Liberal Democrat front-bencher told Murnaghan on Sky News: "I think when you talk about the free of movement of people in Europe, people have to remember it's two ways.
"There are more than a million British people living in Spain, there are hundreds of thousands of British people living in France.
"In fact there are tens of thousands of people living in almost every EU country and if we were to pull up the drawbridge on the English Channel, the truth is British people wouldn't be able to come and go because they'd take action against us.
"I think it's in the interests of British people who want to live abroad in the EU, want to work abroad, want to go on holidays abroad, that free movement of people is a very important freedom."
On comments by Mr Fallon that some UK towns and cities had been swamped by EU migrants, Mr Davey said: "I've worked with Michael Fallon and I really respect him but I think those comments are more based on the Conservative concerns of the Ukip threat in the Rochester by-election than they are based on the facts."
He added politicians needed to be responsible in the words they used when discussing immigration.
Popular in the Community