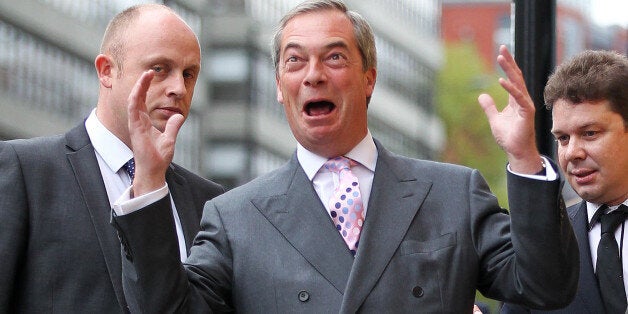 Nigel Farage has argued that it is perfectly acceptable for white people to "black up" their faces, arguing that political correctness has "gone too far" - others, however, have disagreed with the Ukip leader and branded him a "racist."
Fresh on the back of Mike Read's Ukip Calypso scandal, which also prompted accusations of racial insensitivity, the Eurosceptic MEP discussed what makes something offensive on the ITV show The Agenda.
During the interview, Farage was asked: "Is any white man blacking up his face and pretending to be a black man of its nature offensive?"
To which he robustly answered: "I don't think it is, no. We have really gone too far with all of this."
But others took to Twitter to make it clear they disagreed with the Ukip leader's attitude:
During yesterday's interview, Farage argued that there's a "huge difference between people causing offence and people doing what Mike Read did and having a bit of fun.
"Or the other day when David Cameron was photographed with some people who were blacked up."
Ukip blamed "synthetic outrage" for the DJ's decision - accusing "right on" critics of depriving a charity of cash to help the fight against Ebola.
Earlier this month, the Prime Minister was accused of making a PR blunder after posing for a picture with a group of backed-up Morris dancers.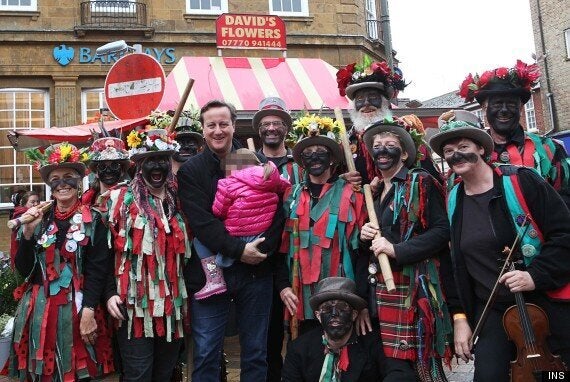 David Cameron poses with the Morris Dancers at the Banbury Folk Festival on Saturday
Labour MP Mark Hendrick said Cameron, who appeared in the picture with his daughter at the Banbury Folk Festival on Saturday, had associated himself with an "outdated form of entertainment".
"In the 21st century this is bordering on the ridiculous that people in the name of entertainment or fundraising still need to 'black up'," he said.
But others defended Cameron, saying the facepaint has no racist meaning and is simply a traditional part of the costume.
One person tweeted: "They aren't 'blacked up', its a non-racial folk tradition about hidden identity."
The Morris Ring, the National Association of Men's Morris & Sword Dance Club, states on its website: "Dancers may have their faces blackened or otherwise disguised ... Disguising the face in this way is well-known in English social history: men wishing to pursue proscribed activities would black their faces to avoid recognition: such activities could include both smuggling and morris dancing."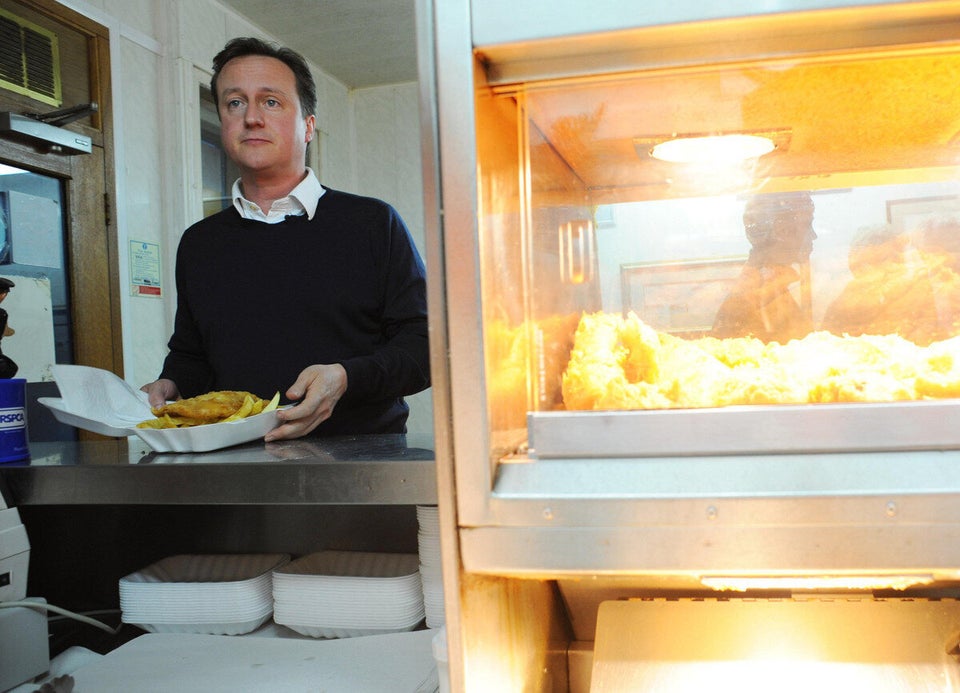 David Cameron and fish