Built by Motorola, the 6-inch smartphone looks very similar to the company's new Moto X, however there are some key differences.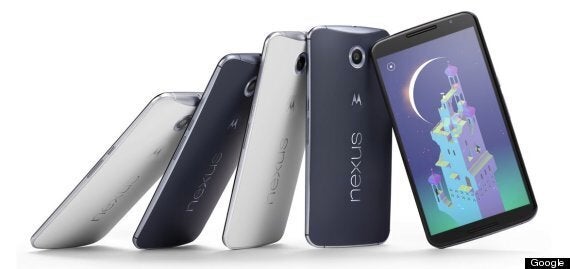 For starters it's massive. Not only is it the largest Nexus phone ever made but also one of the largest smartphones available the Nexus 6 comes running Google Android 5.0 Lollipop.
As well as the new OS, it comes with a number of hardware features that'll set it apart from the competition including a 13MP camera with dual-flash that can shoot 4K and dual-speakers.
It also comes with a quick charge function that'll give you 6-hours of battery life from just 15 minutes of charging.
The Nexus 6 has launched in the US costing $649 for the 32GB version and $699 for the 64GB model. It's also available in dark blue or white.