Nigel Farage has fired back at "liberally biased" comedians after being branded a c*** by Frankie Boyle.
In a fiercely worded article against the BBC and its comedy panel shows, such as Mock The Week and Have I Got News For You, Farage accused Boyle of attempting to "resurrect his own career" on the back of a simmering controversy kicked off by right-wing comic Andrew Lawrence.
The war of words began after the Ukip leader highlighted an article by Lawrence in which the comedian slammed the "ageing, balding, fat men, ethnic comedians and women-posing-as-comedians" on Mock The Week.
Farage, sharing the post, praised Lawrence's "honesty" and immediately faced Boyle's wrath.
But now, writing in his column for The Independent, Farage condemned the reactions to Lawrence's initial Facebook post and dismissed them as simply the views of the "liberal elites" who "can't get their heads around" Ukip's growing popularity.
"Luvvies look after themselves and look after their own, and when they sense a whiff of dissent in the ranks, first they close-up, then they start flailing wildly," he wrote.
"There's no rational response. There's no such thing as, 'Ah, that's interesting. We should discuss that'," he added.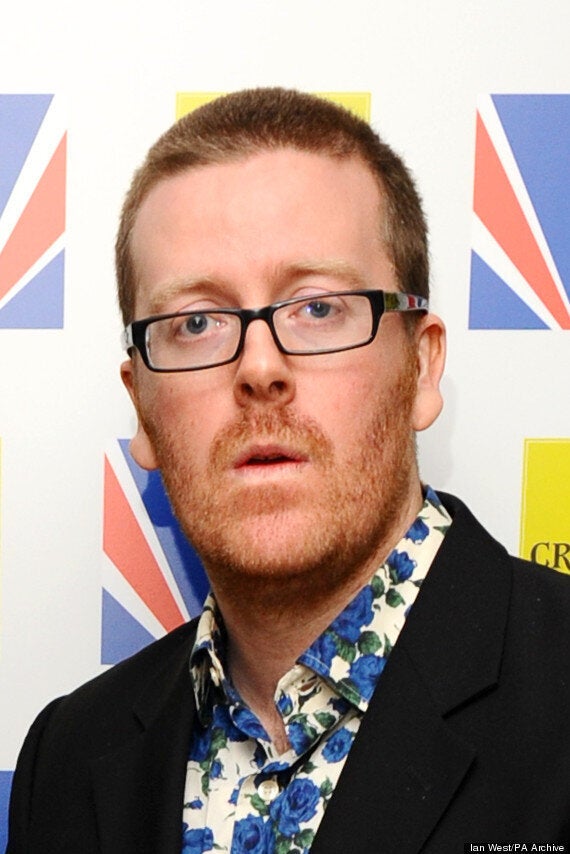 "Call me a narcissist, but I love saving jocular 'toons and caricatures about myself or Ukip – even when they're not flattering," he added. "But sometimes these guys just get lazy, don't they?
Discussing the "cheap" and "easy" gags often made at Ukip's expense, Farage referred to a recent Times cartoon of him in an embrace with Adolf Hitler along with this week's controversial Guardian article on the Tower Of London poppy display.
"One week I'm Hitler's buddy, then next week the Tower of London's Poppy Memorial is hailed as "Ukip-style" attraction in The Guardian," he wrote. "Well – which is it? Am I pro-freedom, or anti-freedom? Am I a modern Hitler or a modern Churchill?"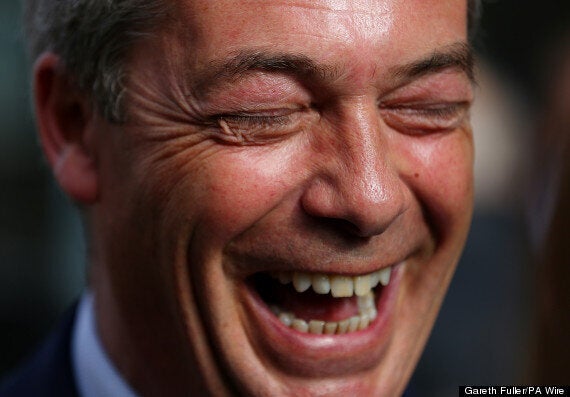 "The great comedians who they all grew up watching: George Carlin, Richard Pryor, Rik Mayall, and Joan Rivers would all have been a touch more interesting, and were always a lot less predictable than this lot are," he concludes.
"With the power of social media, and the decline of mainstream monopolies, the relentless bores are going to find it much harder to stay relevant, or even solvent."
Earlier in the week, in tweets which have since been deleted, Dara Ó Briain, scathingly responded to the Lawrence comments.
"Ah Andrew, great to have you here. We were missing your bitter, self-delusional take on this," he wrote.
"No-one cares if you have different politics but claiming we just pretend not to agree to get work? Stop kidding yourself.
"Still, I can understand you wouldn't like to have to now actually justify your ridiculous assertions. Easier to post and run... I'll send your best to the women and ethnics. You stay classy."
After a barrage of criticism on Twitter, Lawrence further reiterated his point on his Facebook page.
And then added some clarifications.