If there was one way to cheekily spark a new Cold War with some jovial Bonfire night celebrations, then the people of Lewes have probably done it.
After they were instructed by police to leave Alex Salmond alone, the East Sussex town instead opted to set the Russian President ablaze - and they didn't do it by any half-measures.
The ex-KGB agent and black-belt judo maestro was pictured resplendent sat on top of a tank in a green mankini and, in an even more jaw-drooping display, astride the downed Malaysia Airlines flight MH17.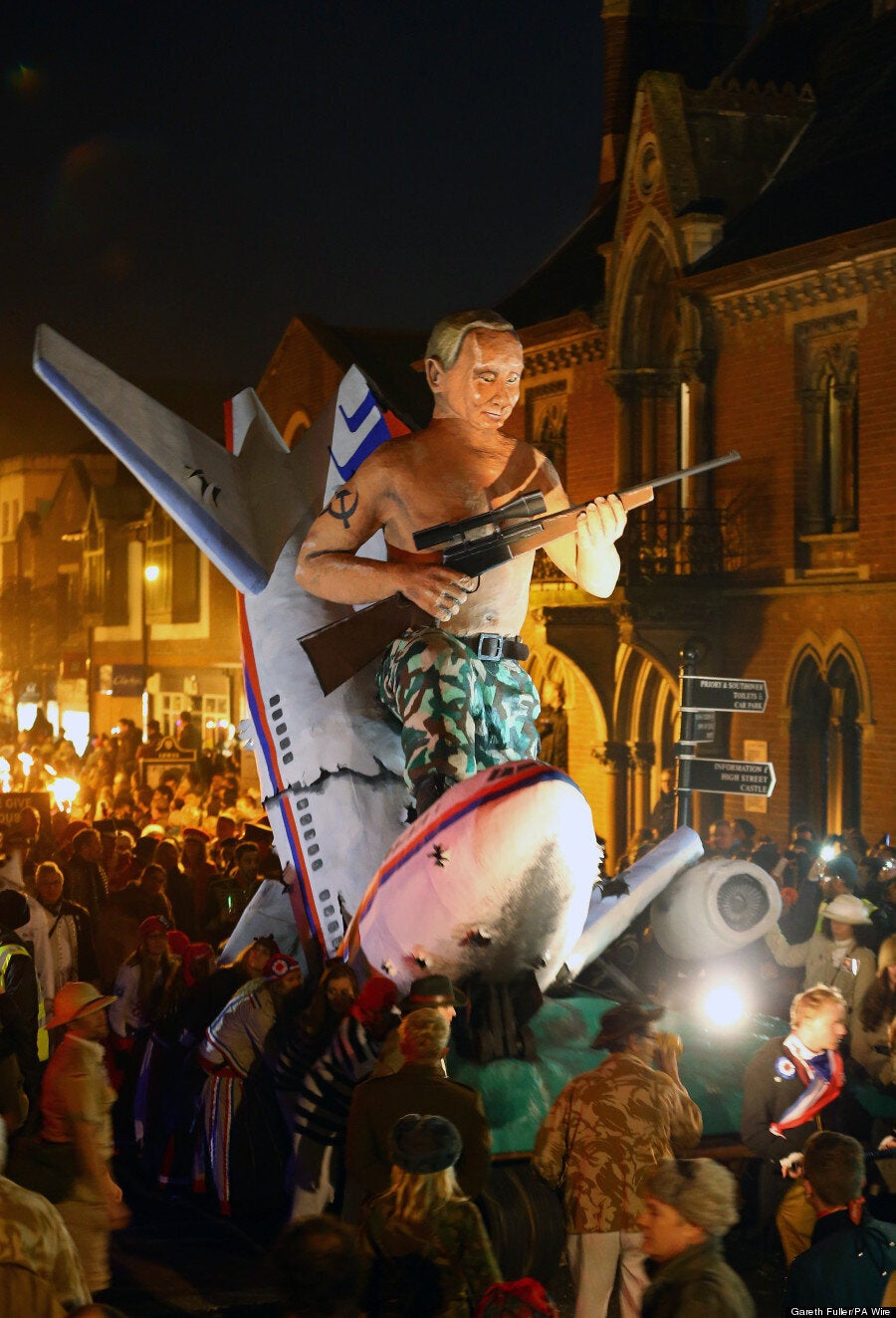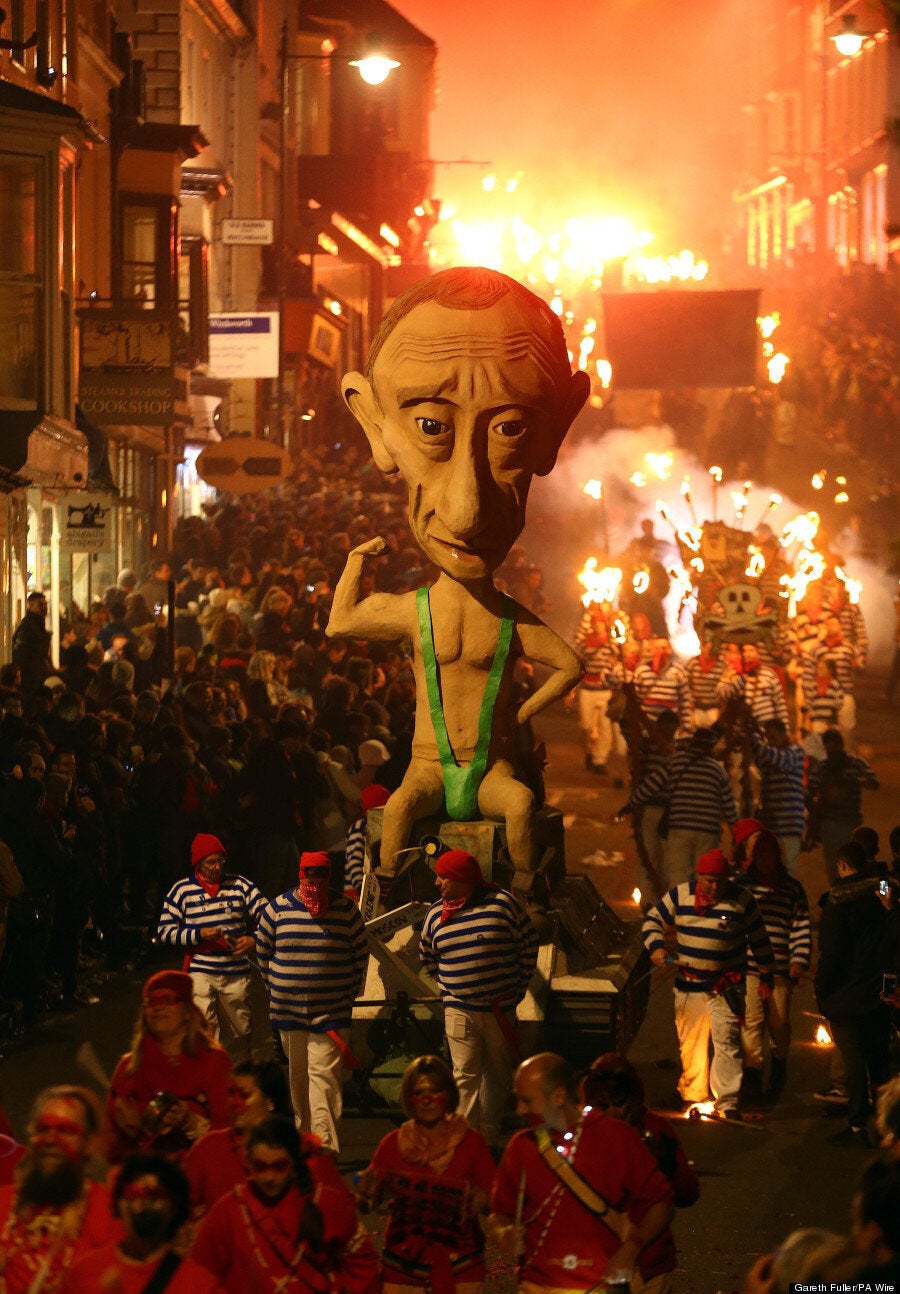 It was thought the effigies of Scotland's First Minister would be burnt after being paraded through a town's streets as part of its annual bonfire celebrations.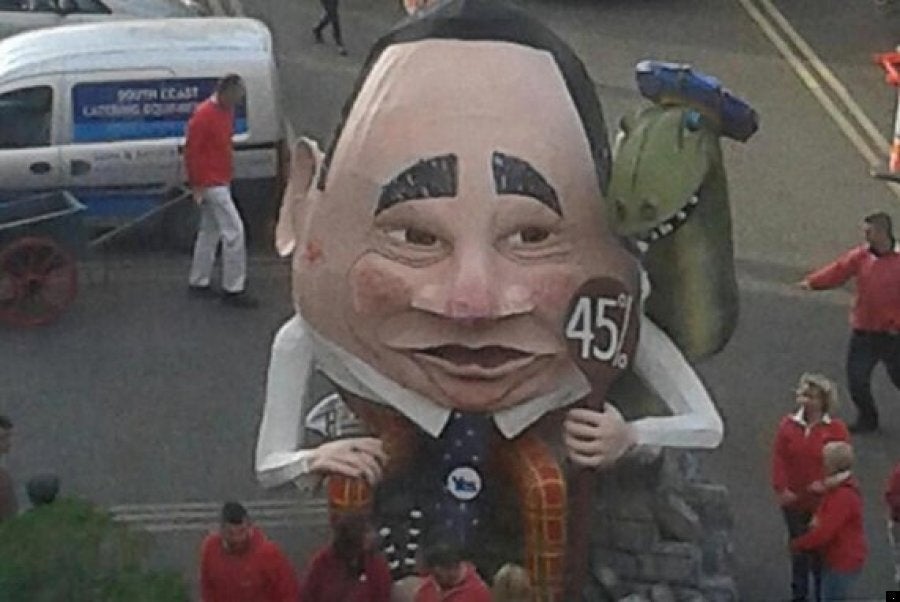 But it didn't go down very well with the 45% and now the models have been branded "racial hatred" by horrified Scottish nationalists.
Many were quick to highlight the arguable lack of double-standards in outrage between the Putin and Salmond effigies: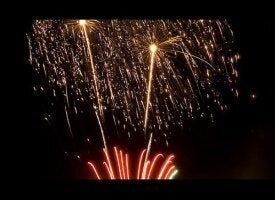 15 Of The Biggest Fireworks Shows In America
Popular in the Community