A organisation representing private schools in Pakistan held an "I am not Malala" day on Monday, condemning the schoolgirl Malala Yousafzai for what it views as her support for controversial novelist Salman Rushdie.
The group said Pakistani eduction activist Malala was a member of 'Salman Rushdie's Ideological Club' because her memoir supports the freedom of expression of British novelist Rushdie, who has been accused of blaspheming Islam in his book "The Satanic Verses".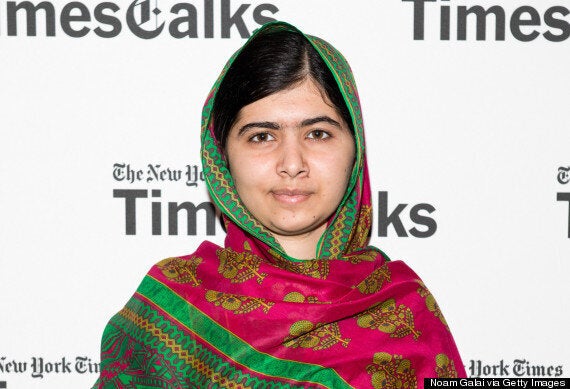 Though she has achieved worldwide impact for her education campaigning, some in Pakistan view Malala as an 'agent of the West' and say she does not support Islamic values.
Unconfirmed photos on Twitter appear to show the group with banners reading "I am not Malala. I am Muslim. I am Pakistani."
The federation said Malala's book was too sympathetic to Rushdie, who has been the target of an Iranian fatwa calling for his murder for nearly 20 years.
The All Pakistan Private Schools Federation has already banned its members from buying Malala's memoir, "I am Malala", because it claims the book contains "anti-Pakistan and anti-Islam content".
Malala came to prominence after being shot in the head by The Taliban when she was just 15 in 2012, when her calls for equal education rights angered militants in Pakistan.
Mirza Kashif Ali, the president of the All Pakistan Private Schools Federation said in a statement it was "clear that Malala has nexus with Salman Rushdie and Taslima Nasrin, and also has alignment with Salman Rushdie's ideological club".
"We severely condemned the chapter of the book in which Salman Rushdie's book has been mentioned as freedom of expression by Malala while referring to father's views," he added.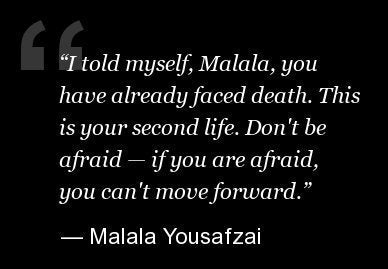 7 Quotes From Malala Yousafzai