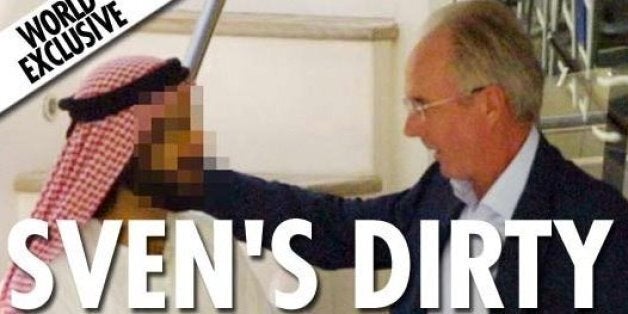 Lawyers for journalist Mazher Mahmood have lost a final legal challenge to the High Court's refusal to grant an injunction preventing tonight's BBC Panorama programme showing recent images of the "Fake Sheikh".
Mahmood has exposed numerous alleged crimes and wrongdoings, often by posing as a sheik, targeting royals, sports stars, politicians and celebrities in stings over 30 years.
But he has also had accused of entrapping and provoking his targets, such as X-Factor judge Tulisa Contostavlos whose drugs trial earlier this year was dropped after the judge accused Mahmood of lying. Mahmood has been suspended from The Sun since the case collapsed in July.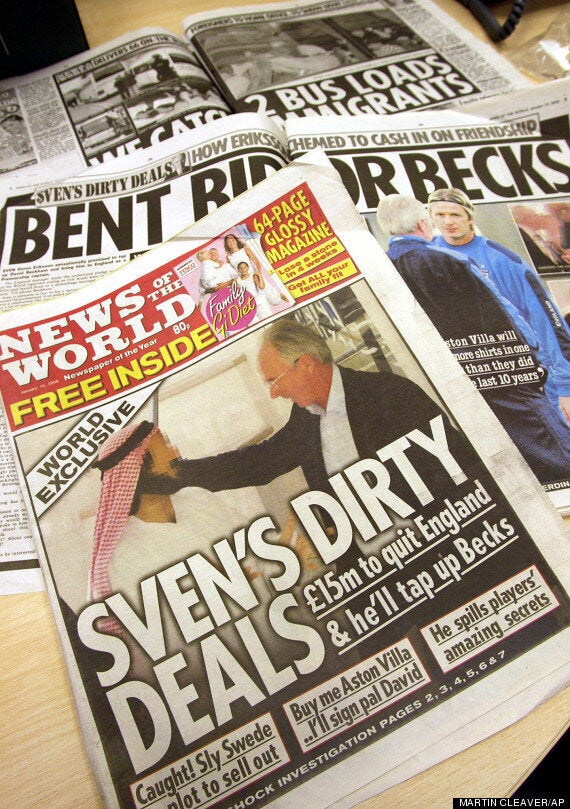 One of Mahmood's stings - on Sven-Göran Eriksson
The Panorama programme at 8.30pm tonight will show images of Mahmood and reveal details of his identity, after his lawyers failed to win a high court injunction to prevent images taken after 2006 that are not already in the public domain being shown.
His lawyers argued that his family's safety would be put at risk if his identity became widely known, the Guardian reported.
In a one-day hearing on Friday last week, the court was told that Britain's attorney general had asked the BBC to delay the programme.
The attorney general has even intervened to ask if it could be pushed back while it is decided whether Mahmood will be charged with an offence over the Contostavlos case, in which he pretended to be a film producer and allegedly caught the pop star organsing a £800 cocaine deal.
But the judge decided this wasn't relevant to the injunction, and that there was no reason to restrict the BBC's freedom of speech or editorial discretion. He also said that Mahmood failed to provide evidence that exposure of his identity would endanger him or his family.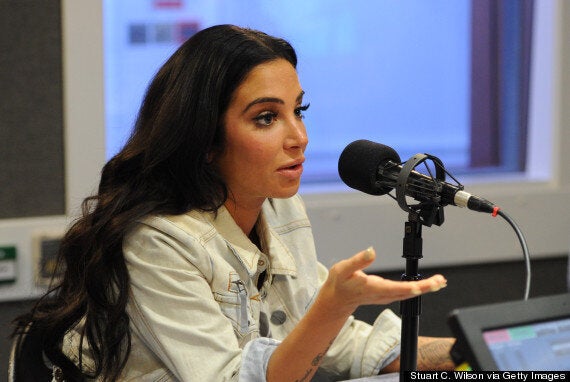 Tulisa's case was thrown out after a 'fake sheik' sting
Mahmood worked for the News Of The World for more than 20 years, and now works for the defunct newspaper's successor The Sun On Sunday.
He claims to have help to secure more than 90 convictions in his 30-year career.
He was behind the expose of Sarah Ferguson, the duchess of York, who was allegedly selling access to her ex-husband Prince Andrew, the revelation of match-fixing in cricket matches during Pakistan's 2010 tour of England.
He has broken many stories on politicians' indiscretions, such as the secret love child of environment Minister Tim Yeo and the affair of minister David Mellor, who then resigned.
He also posed as a businessman and reported England's then football manager Sven-Göran Eriksson as saying he would leave the team for £15 million.
BBC journalist John Sweeney will examine the controversial reporter' techniques in the Panorama documentary, which has already been pushed back once.
Despite the injunction not being passed, the BBC agreed not to broadcast any trailers for the programme with pictures of Mahmood in them until after 6pm tonight.
The description of the Panorama episode reads: "Panorama's John Sweeney speaks to some of his highest profile targets and the men who helped him expose them. They allege that the Fake Sheikh was the real crook, using sophisticated entrapment and even creating crimes and fabricating evidence."
Mahmood is a self-styled 'King of the Sting' and has written a book which featuring images of him with his eyes covered by a black bar.
He got his first work as a journalist at The News of the World aged 18, after writing a piece exposing family friends for selling pirate videos.