Not content with calling Palestinians "dirty rodents" this week, Katie Hopkins has also come out in support of convicted rapist Ched Evans and disgraced "lad" comedian Dapper Laughs.
In her latest efforts to stoke the flames of public fury, Hopkins waded into two of this week's most divisive news stories, discussing the recent controversy over the unrepentant Sheffield United player returning to work, along with the "death" of Daniel O'Reilly's Dapper Laughs character.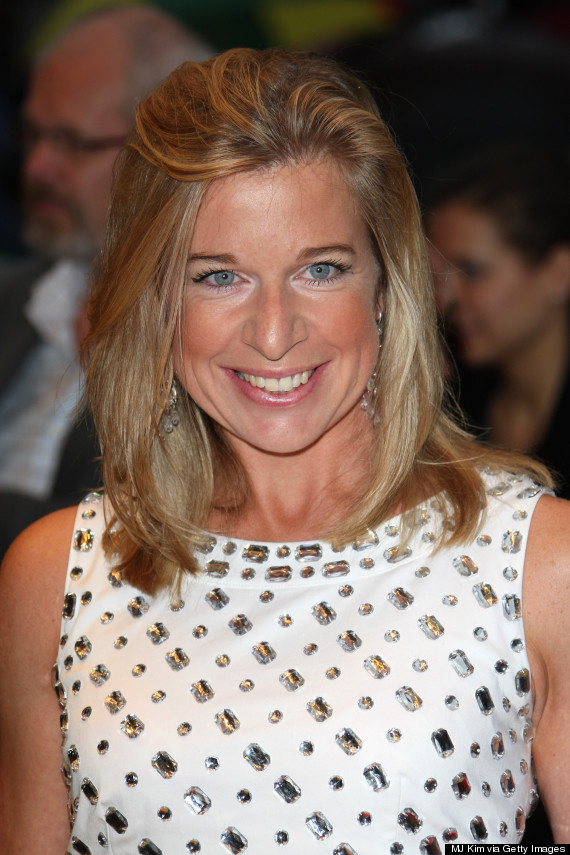 Katie Hopkins has sparked anger... again
While both men have prompted a furious reaction from the general public for their treatment of women, Hopkins, in her classic caustic style, gave them her backing.
Responding to Charlie Webster resigning as a patron of Sheffield United for allowing 25-year-old Evans to regain his fitness following his release from prison, Hopkins told her she was "jealous," suggesting the TV presenter would like to raped by the footballer.
Ched doesn't want to be a role model. He wants to be a footballer. If YOU need to resign to show you disapprove (are jealous) - crack on.

— Katie Hopkins (@KTHopkins) November 12, 2014
Why campaign against Ched? He served his time - he needs to crack on with his job. If he was a bin man / sandwich maker you'd be OK with it

— Katie Hopkins (@KTHopkins) November 12, 2014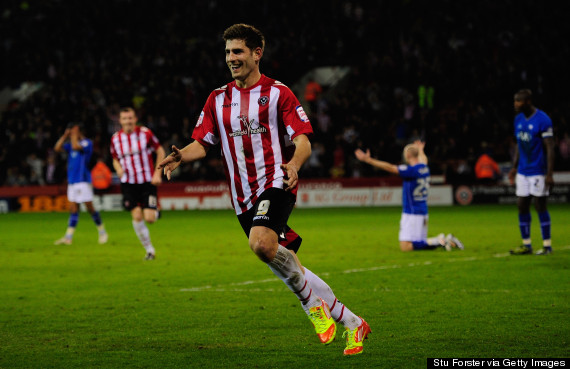 Evans scored 42 goals for the Blades
But more than 100,000 people have backed a petition to voice their concerns over Evans returning to the club, and Hopkins comments quickly faced the wrath of Twitter, as per usual:
@KTHopkins if any person raped a woman they wouldn't have a prayer off getting back into work, why is he so different you stuck up tart?

— Dom (@DominicSwfc1867) November 12, 2014
@KTHopkins he raped a young woman? He ruined her life , so why should he be able to continue as normal?

— Jessica Sayers ♡ (@SayersJessica) November 12, 2014
@KTHopkins whatever he may want doesn't change the fact that impressionable kids will see a cheat and a rapist in public eye which is wrong

— Paul Crewe (@Paul11223344) November 12, 2014
Dapper, meanwhile "is gone," according to the man who created him. The self-styled comedian and internet celebrity who had his show pulled by ITV2 after a massive sexism controversy told Newsnight yesterday evening that he has killed off the character.
But Hopkins, of course, disagreed with this decision, stating that O'Reilly had fallen "victim to the mob" and that those who had disagreed with his brand of comedy "spoiled the fun for those making a different choice."
Daniel O'Reilly a broken man on Newsnight. Maitlis interviewing like a disapproving school ma'am. A sell out UK tour falls to the mob.

— Katie Hopkins (@KTHopkins) November 12, 2014
Well done. You clicked yes on a petition. And spoiled the fun for those making a different choice. Bland is not good pic.twitter.com/yxFivly74O

— Katie Hopkins (@KTHopkins) November 12, 2014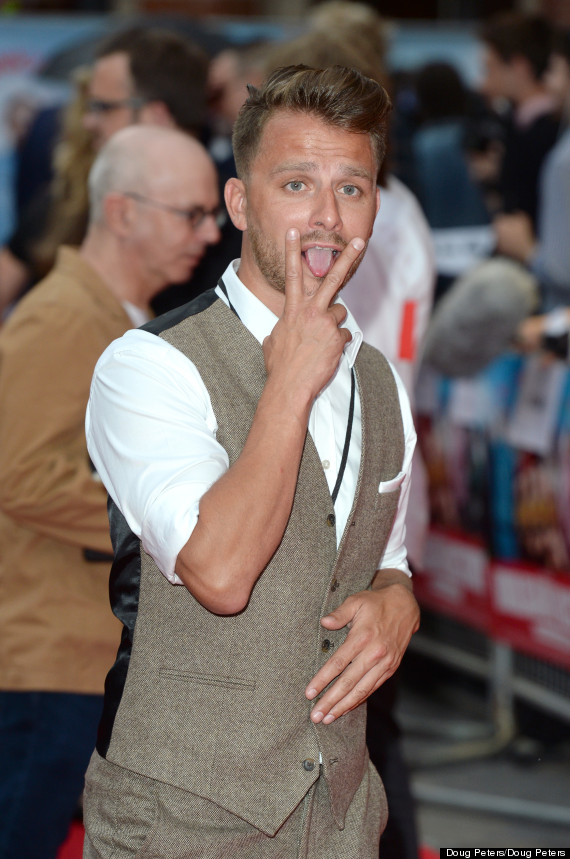 Daniel O'Reilly
Dapper's downfall followed a fierce online campaign against the comedian's apparent sexism, rape jokes, and a section of his Christmas album which saw him shout 'you stink of shit' at a homeless man, despite claiming the album was raising money for homeless charities. Shelter later said it would not accept donations from the album.
The row escalated this week after footage emerged of Dapper last month telling a female audience member she is "gagging for a rape".
Since the cancellation of his show, Dapper had been absent from social media, breaking his silence only to announce his Newsnight appearance.
A petition was signed by over 50,000 people to get Dapper off air.
SEE ALSO
Hopkins has already sparked outrage this week after appearing to post a series of tweets accusing Muslim men of being wife-beaters and calling Palestinians "filthy rodents".
Father beats his daughter with an iron bar. But he is a good Muslim, prays in his cell & attends the mosque. So that's all happy days then.

— Katie Hopkins (@KTHopkins) November 10, 2014
Palestinians busy knifing Israelis. 2 state solution my arse. Filthy rodents burrowing beneath Israel. Time to restart the bombing campaign

— Katie Hopkins (@KTHopkins) November 10, 2014
Absolutely disgusted by Katie Hopkins' Islamophobic tweets. Anyone with any sense would distance themselves from her sickening comments.

— Marcus Dysch (@MarcusDysch) November 11, 2014
SEE ALSO:
It's not clear if Hopkins posted the comments herself or if her account was hacked but they remain on her timeline at the time of writing.
They appear to be in response to the wave of violence that has swept Israel and the Occupied territories in the last week in which a number of Israelis have been killed and injured in stabbing attacks and hit and runs.
Another tweet was in reference to a Channel 4 show, '24 Hours in Police Custody'.
The police are singing from the same hymn sheet. Mohammed is going DAAAAAAAN. Allahu Akbar. #24hoursinpolicecustody

— Katie Hopkins (@KTHopkins) November 10, 2014
Allah doesn't guide me. He is not a dog and I am not blind. I see that all religion is evil https://t.co/uvDizM4sYh

— Katie Hopkins (@KTHopkins) November 10, 2014
Some have called for the former Apprentice contestant to face criminal charges.
When someone jokes about bombing Robin Hood airport they get arrested, Katie Hopkins advocates bombing Gaza... over to you @metpoliceuk

— Warwick Hunt (@WarwickHunt4) November 11, 2014
@KTHopkins I hope the @metpoliceuk and @david_cameron have taken notice of this. Most would get arrested for inciting such racial hatred.

— Zeeshaan Shah (@OfficialZeeShah) November 11, 2014
.@KTHopkins Should be arrested for inciting racism @metpoliceuk pic.twitter.com/oTajCc9b5W

— Martin O'Flaherty (@Tw33tingOwl) November 11, 2014
As if all that wasn't enough Hopkins also had a pop at Band Aid which it was recently announced would be revived for its 30th anniversary.
But say a prayer, Pray for the other ones, At Christmastime it's hard, when you're bleeding from the bum #BandAid30 totes inappropes

— Katie Hopkins (@KTHopkins) November 10, 2014