At the age of 27, Brianan McEnteggart was told that she might not see her 30th birthday due to her weight. She took her doctor's advice seriously and undertook a dramatic weight loss, going on to lose 20 stone.
At her heaviest, Ms McEnteggart from Dundalk, County Louth, weighed 32st 11lb, wore a dress size 34 and had cracked the bath in her family home.
It was at a routine health check that her GP warned her that if she did not tackle her weight she could be less than 18 months away from a heart attack. After losing 20st 5lb - nearly two-thirds of her body weight - Ms McEnteggart, now 31, has a new job, has set up home with her boyfriend, and has been named Slimming World Woman of the Year 2014.
"My doctor is over the moon and so am I. I've always loved reading but now instead of burying myself in a book all the time, I feel like I'm finally starring in my own fairytale.
"These past three years have been the best years of my life and I can't wait for everything that's still to come," she said.
Story continues below the slideshow: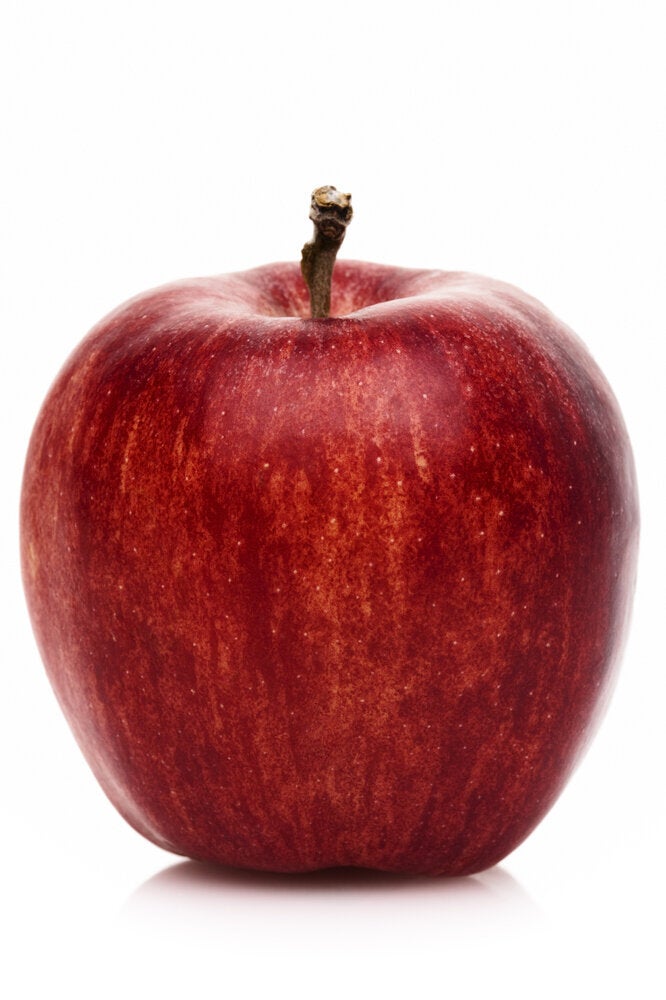 32 Low Carb Foods For A Healthy Diet
Ms McEnteggart said she feels she has been given a second chance at life.
"When I look back at old photos of myself, I can see that even though my mouth is smiling, my eyes aren't smiling. I was a very unhappy girl - I would walk everywhere with my head down looking at the ground and I hated looking in the mirror.
"Now when I smile my whole face smiles, and I walk everywhere with my head held high. I feel like I've got a second chance at life and I'm looking forward to everything the future holds," she said.
Ms McEnteggart wore a dress size 20 at just 15 and had to have her clothes specially made.
As she got older she avoided social situations and comfort-ate.
"Like most big kids I was picked on at school. I put up my defences so no one would ever know they'd hurt my feelings but when I got home I'd cry.
"Not much changed as I got older. At 27 you should be out living your life, but I didn't want to be seen by anyone so I'd just stay home and read a book or watch television," she said.
Ms McEnteggart tried to lose weight previously by attending slimming clubs and a dietician but was unsuccessful.
She said the dietician claimed the scales could not weigh her and she had to sit in "the obesity chair" - an experience she described as "mortifying".
As her weight increased, she began to worry about her health as heart problems run in her family.
In October 2011 she visited her doctor and received the grim diagnosis. Just days later, she was dealt another blow when the bath at her family home cracked beneath her weight.
"Hearing something like that from the doctor scares the living daylights out of you. A few days later I was taking a shower as usual when I heard a noise and realised the bath had cracked.
"I couldn't believe it. I didn't want to have to come out and tell my parents I'd broken the bath, I wanted that bath to swallow me up. Both of these things were wake-up calls and I knew I really had to do something. Within days I was at my first Slimming World group," she said.
She began following their Extra Easy eating plan. Gone were the super-size bags of crisps and jumbo bars of chocolate and she took over the cooking at home, whipping up healthy recipes such as turkey stir-frys.
She lost 11lb in her first week and 4.5 stone in just three months.
As she slimmed down, Ms McEnteggart, who suffered from painful knees and legs as a result of her size, began walking more.
Before she would have struggled to walk even 500 yards but she can now walk three miles a day.
She recently reached her target weight, dropping from 32st 11lb to 12st 6lb.