Jessica Ennis-Hill has announced she wants her name removed from a stand at Sheffield United if the team re-sign convicted rapist Ched Evans, according to reports. Campaigners against sexual violence have criticised the club for allowing him to return to train following his release from prison after serving half of a five-year term.
Ennis-Hill, the Olympic heptathlon champion, told Sky Sports News: "I believe being a role model to young people is a huge honour and those in positions of influence in communities should respect the role they play in young people's lives and set a good example. If Evans was to be re-signed by the club, it would completely contradict these beliefs."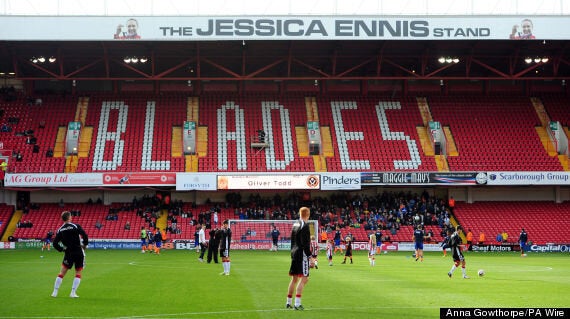 The renamed Jessica Ennis Stand at Bramall Lane, Sheffield
But Mr Clegg indicated that he believed the Welsh international should be allowed to resume his career, possibly with a foreign side. He said Evans's position as a role model meant the the club should think "long and hard" before deciding whether to allow him to return to the Blades.
Mr Clegg said: "Footballers are not just any old employee, they are obviously athletes but they are role models and a lot of kids look up to them. This is an incredibly serious offence, a very serious offence for which he has been convicted and that's what sets this apart." He told LBC Radio: "If it was me, I wouldn't take him on."
Asked if he would let Evans train, Mr Clegg said: "I wouldn't, me, personally, Nick Clegg, because ... football stars play such an important role in the community where their clubs are supported, they are looked up to as role models. I wouldn't, but the reason I have constantly said the football club has got to think long and hard about this is I also want to protect the football club's right to take their own decisions.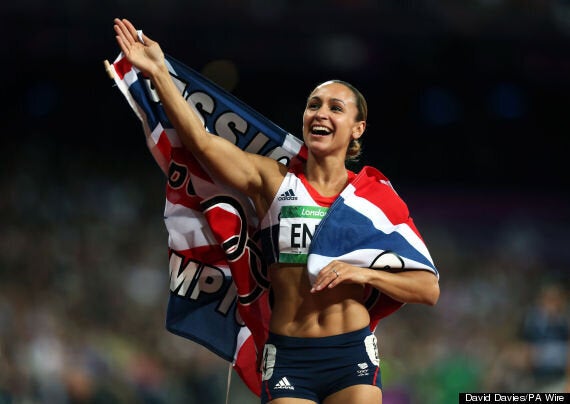 Ennis-Hill is the current Olympic heptathlon champion
"If it was entirely for me, just because of the status of football stars, I wouldn't." But the Sheffield Hallam MP added: "He maybe could play for a club abroad for a while before coming back." The Deputy Prime Minister said: "The point is he played for Sheffield United when the offence took place and when he was convicted, so there is a very particular decision for the club that had him on their books when he committed that offence.
"Of course, people need to move on in their lives and of course when you have done your time, you have done your time. I think there's a very specific responsibility for the employer that employed him at the time he committed the offence and, given that he is a role model, as I know as a Sheffield MP, in the community for United supporters."