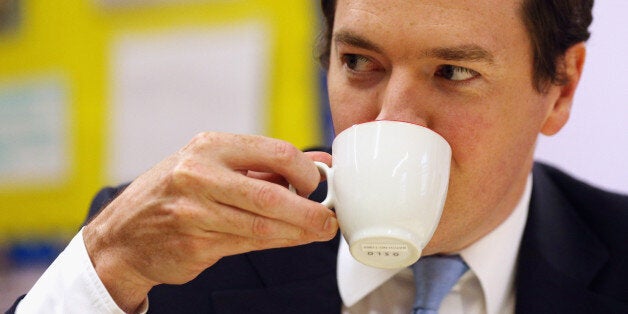 George Osborne keeps the milk for his tea locked away to stop other ministers in the Treasury from stealing it, according to Danny Alexander.
The Lib Dem chief secretary to the Treasury revealed to reporters in Westminster on Tuesday afternoon that while he and the Tory chancellor do work together well, it was not an entirely harmonious working relationship.
"We do share things," he said. "But not the milk. To my amusement he still keeps it under lock and key. There is a fridge in the Treasury kitchen with a padlock on it."
The Tory Treasury operation hit back. "Danny's going to be a bit embarrassed," it insisted. "That's the communal fridge where his office get his milk. Clearly doesn't do it himself."
Alexander, a likely leadership contender once Nick Clegg steps down, has long had to battle accusations that he is too close to Osborne. Earlier this year an aide to the chancellor claimed Clegg complained his Lib Dem ally had "gone native" in the Tory Treasury.
Alexander told reporters today however that his differences with Osborne extended to more than just a spat over milk. He said the Lib Dems were the "most economically responsible" party in British politics as the Conservatives did not want to protect the less well off from the harshest spending cuts.
Popular in the Community