The happy couple posed together on the red carpet at the New York premiere of his new film 'The Imitation Game'.
While Benedict looked his usual suave self in a suit, Sophie had also dressed to impress in a colourful floral outfit - and seemed determined not to flaunt her new engagement ring by keeping her had behind her husband-to-be.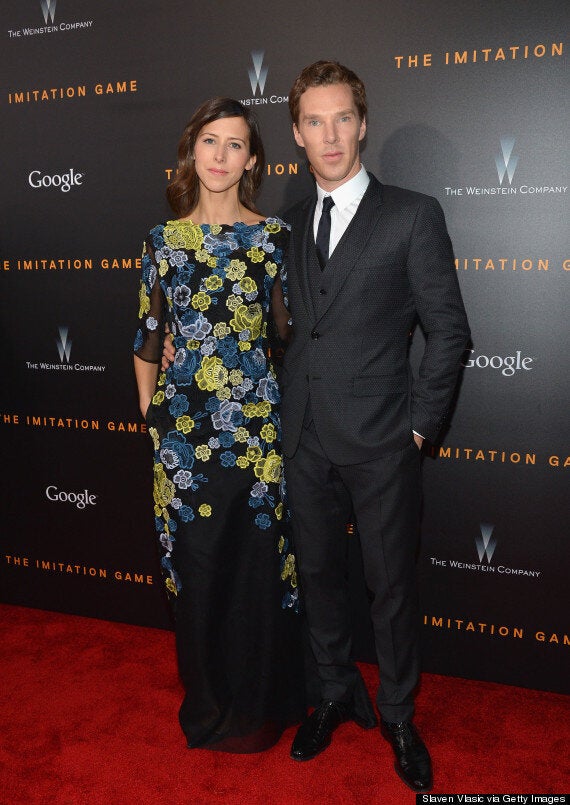 The newly-engaged Benedict Cumberbatch and Sophie Hunter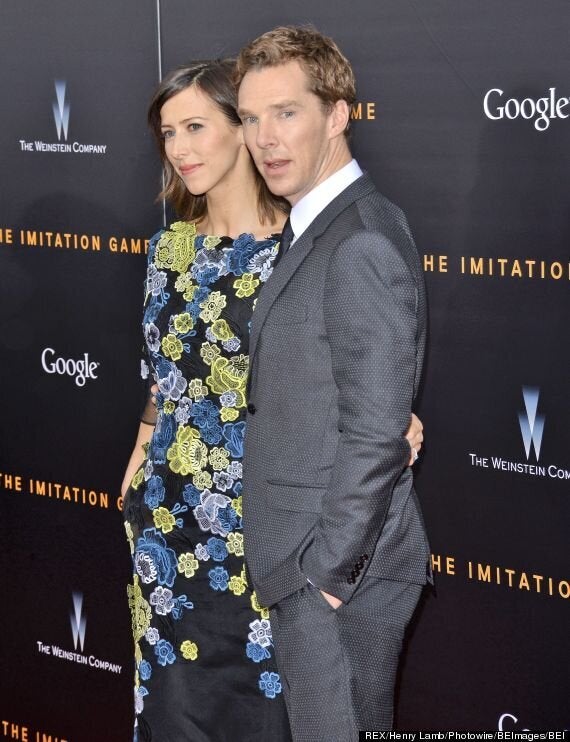 Sophie's ring was barely visible, as she kept her hand behind her new fiancé's back on the red carpet
Although Sophie, his new fiancée, is best known for her critically acclaimed work as a theatre director, she's also recorded an entire French album and made a handful of acting appearances on the small screen.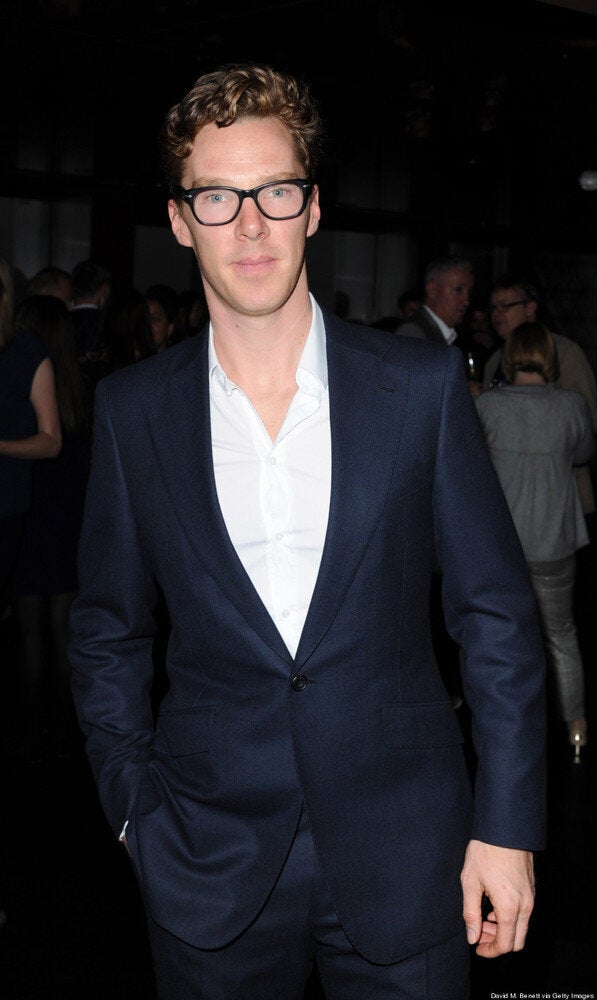 Benedict Cumberbatch's Hot Moments Of 2014