Benedict Cumberbatch and his fiancée Sophie Hunter have made their first public appearance since announcing their engagement.
SEE MORE:
The happy couple posed together on the red carpet at the New York premiere of his new film 'The Imitation Game'.
While Benedict looked his usual suave self in a suit, Sophie had also dressed to impress in a colourful floral outfit - and seemed determined not to flaunt her new engagement ring by keeping her had behind her husband-to-be.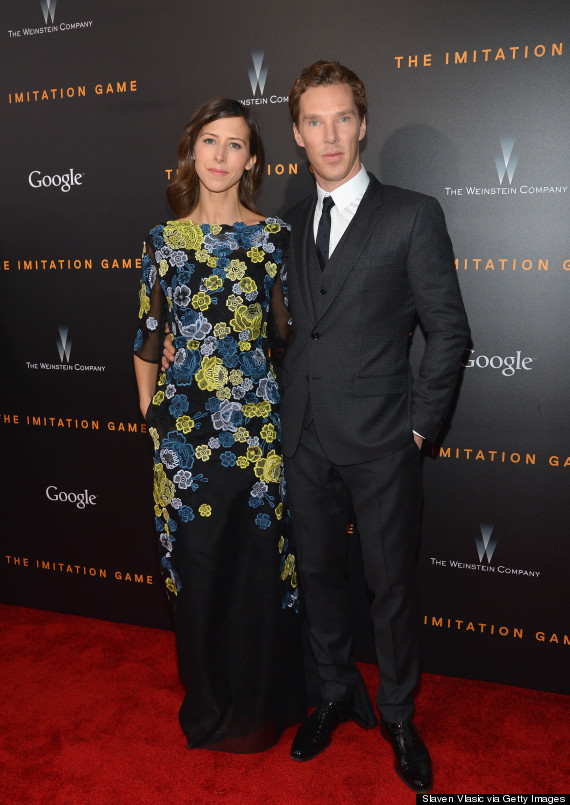 The newly-engaged Benedict Cumberbatch and Sophie Hunter
Rather than inviting round a load of photographers and spilling the beans in a tell-all interview, the 'Sherlock' actor kept things simple, and announced his engagement in a slightly more quiet and traditional way, with an understated announcement in The Times.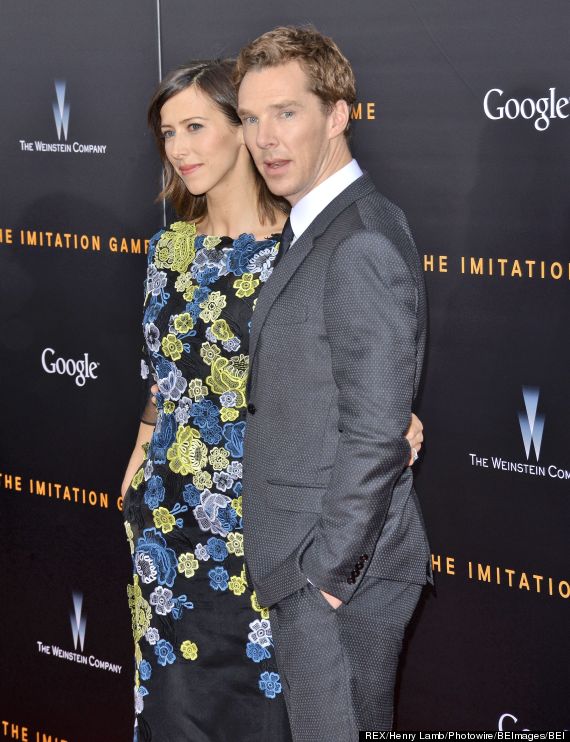 Sophie's ring was barely visible, as she kept her hand behind her new fiancé's back on the red carpet
Suffice to say, his die-hard fans were all rather devastated to learn that he was officially off the market, but he has given some sound advice to those whose hopes of some future Cumberlovin' had been dashed.
Speaking to a reporter on Monday night, Benedict assured fans they would "get around to the idea" that he was tying the knot, and joked: "Your ovaries do still have use, let me tell you!"
Although Sophie, his new fiancée, is best known for her critically acclaimed work as a theatre director, she's also recorded an entire French album and made a handful of acting appearances on the small screen.
Engagement rumours first started circulating in late October, when Benedict was spotted in Sophie's mother's hometown of Edinburgh.
LIKE US ON FACEBOOK | FOLLOW US ON TWITTER